Virginia Chorale With Brass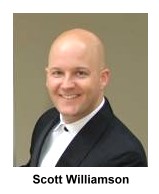 Scott Williamson continued to work his magic as director of the eighteen voices of Virginia Chorale in three performances in late October, 2010. "If it ain't Baroque... Music for Choir and Brass" was presented at First Presbyterian Church near the oceanfront in Virginia Beach, Kaufman Theater at the Chrysler Museum of Art, Norfolk and at Williamsburg Presbyterian Church. We heard the program in the clear, warm, acoustic space of "First Pres" in Virginia Beach, opening night, October 22 with twice the audience of their opening program last year.
With trumpeters Wendell Banyay and Larry Clemens, trombonists Mike Hall and John McClave in the balcony, the program had a most spectacular opening fanfare, La Rejouissance, an arrangement by David Stutts of a section of Handel's Royal Fireworks with the Chorale singing non-words in rhythm. Psalm 100 set by Henrich Schütz (1585-1672) used two choirs to echo each other, phrase against phrase. In Mendelssohn's setting of Psalm 100 (1844) Jauchzet dem Herrn, alle Welt the choir reunited and sang a setting that continues the rich Lutheran church music epitomized by Bach.
Accompanied by brass at the back of the stage, the Chorale sang refined music by Giovanni Gabrieli (c. 1555-1612), three sections from Symphoniae Sacrae: Kyrie, Gloria, Sanctus, followed by Sanctus, a setting by Jan Sandstrõm (b.1954), a modern composer who uses the purity of Renaissance music to evoke a meditative calm, but the rhythmic flow is different. The first half concluded with the popular Wachet auf (Sleepers awake) by J.S. Bach, with the group achieving an exceptional balance of male voices with dominant female ones. The tempo was gentle and the sound shimmered.
After intermission, Director Williamson continued moving singers about to achieve a superbly crafted group sound in one of Bach's motets: Lobet der Herrn, alle Heiden. We came away from this twenty-minute motet with a greater appreciation for the depth of talent of the singers. The bouncing rhythm created by vocal precision with complex contrasts of voice types was glorious. Johannes Brahms motet Schaffe in mir, Gott has a clarity and simplicity. He too had great respect for Bach, dividing his motet into multiple sections like Bach's. Another Lutheran composer, Hugo Distler, set Lobet den Herrn (Praise to the Lord) using medieval influenced rhythms that jump, skip and leap to the foreground.
Scottish composer James MacMillan (b.1959) "has leapt to the foreground of today's musical landscape" according to Mr. Williamson's program notes. He chose sections of a communion motet written for the Stratheclyde University Chamber Choir : In Splendoribus Sanctorum and Factus Est Repente. The first with somber vocal harmonies and the second with a great energy, the sound moving wherever Mr. Williamson led it. Composer Kile Smith (b.1956) was acknowledged in the audience for Herr Christ as it was introduced. It is a four-part chorale that opens like a splendid blossom, ultimately into 16 parts, folding in on itself and ending with a hymn-like simplicity.
As a sample of things to come next season – a presentation of Claudio Monteverdi's Vespers (1567-1643) - we heard a gloriously rich Nisi Dominus followed by Wachet auf set by Mendelssohn and harmonized in Baroque style adding distinctive brass fanfares, an emerging feature of Romantic symphonies.
With an apology to purists we heard another Stutts arrangement of Handel, Fanfare: Alla Hornpipe from Water Music. Chorus, audience and brass all had a say, sending us all happily toward home.

Another Goodbye to Sister Lisa
Lisa Relaford Coston (1963-2010) was such a key part of Tidewater's musical life that a third celebration of her life brought together the talent and creativity of another group of friends. As a singer with Virginia Chorale for many years, it was appropriate that director Scott Williamson head the celebration performed on January 29, 2011 at Trinity Episcopal Church in Portsmouth before a capacity audience.
Lisa left us a year ago (January 27, 2010) and on this first anniversary of her passing five composers who are still with us honor her life through their music. Besides honoring Lisa, this special evening was designed to showcase the twenty-nine talented local high school students of the Young Singers Project of the Virginia Chorale. A select group living throughout southeastern Virginia, these students are given multiple opportunities to perform and each is personally mentored by one of the Chorale's professional singers. Auditions are held each fall and Lisa had mentored a young singer on January 6, 2010.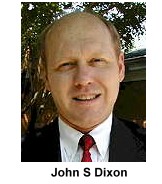 This evening began with music by John S. Dixon (b. 1957) that created the feeling of floating on a cloud of gentle voices. God be in my head, a setting of a text from 1558 Sarum Primer. It was then followed by Mr. Dixon's setting in D minor of All Through the Night, originally written by him for Lisa to perform. Here was his new four-part arrangement and it was simply lovely.
In the next selection, arranged by Stephen Coxe (b.1966), we heard an eight-part choral song, Deep River, full of beautiful turns of harmony and a powerful solo part sung by soprano Sarah Haigh, a Smithfield High School eleventh grader. The singers of the Chorale all volunteered their time to come and sing with the students, unpaid. Fairly new to the area, Mr. Coxe's music has been featured in three local concerts so far this year.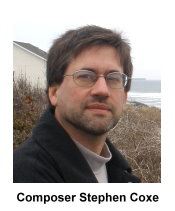 The next set of songs was by women composers featured on a celebration of women composers by the Chorale in March, 2010. Both pieces arrived last January and after Lisa's death both composers decided to dedicate their new works to her memory. Whitman Interlude by Deborah Mason (b.1957) sets a text by American poet Walt Whitman that tells of a spider spinning out her gossamer thread, trying to connect to a surface to anchor a web. Whitman compares the process to that of his soul "seeking the spheres, to connect them … till the ductile anchor hold ..." Goodbye by Giselle Wyers (b.1969) with a text by Scott Williamson/Louise Bogan followed. It is a beautiful poem full of nostalgia and wisdom about standing and contemplating the departed's grave in the deep forest. The setting is hauntingly beautiful, reflecting the feeling in the poem.
The Cloths of Heaven was one of Lisa's favorite songs by Adolphus Hailstork (b.1941). The harmonies inspired by the Yeats poem are a perfect metaphor to affirm the richness of Lisa's colorful, diverse personality says Director Williamson. Lisa's very special friend and colleague Chuck Woodward conducted the twenty member Virginia Chorale.
Amy Cofield Williamson sang A Good Night, set for her by Dr. Hailstork in May, 2010. The dissonances heighten the listener's attention as the sparkling sound of Ms. Williamson's voice is embellished by the other voices, like a diamond in a gold setting.
Robert Shoup founded the Young Singers Project when he was director of Virginia Chorale and led the two groups in the Hailstork A Carol for Children with text by the composer. It is a lullaby admonishing children to "Spread the light of life . . . teach us peace and sharing. . ."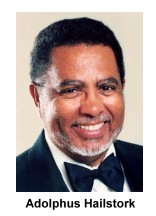 A major part of the evening was the concluding work, a setting of four spirituals titled Goin' Home: Songs for Sister Lisa. Here, Dr. Hailstork pays homage to his friend. "The solo is for mezzo-soprano, written with Lisa's exceptional voice ringing in my ears." Scott Williamson described the piece as "Weaving together a fabric of history and presence, pain and struggle, exile and homecoming. Goin' Home is an engaging musical canvas whose complex musical palette is as challenging as it is rewarding."
Robynne Redmon, guest mezzo-soprano for this premiere performance, opens with a powerful vocalise that sets the mood for Until I reach my home, with the text "Until I reach-a my home I never intend to give the journey over." Neither silver nor gold dissuade her focus on Jesus. Next the Chorale sang So Glad, which was a shout of joy throughout. Without pause Ms. Redmon begins Since I Lay My Burden Down and is soon overwhelmed by the Chorale in this complex, exciting music. Giving it their all, Ms. Redmon called on her passionate, complex operatic voice to match that of the chorus, power for power, the women in the chorus shouting "Hallelujah" as she sings "Since I lay my burden down." We were all swept up in the intense drama. In Goin' Home the women again shout "Hallelujah!" There is a tentative quality in the response by Ms. Redmon. "I'm a-goin' home in the chariot in the morning" all in a minor key but by song's end she too is won over by the change and the music moves to a major key as she is greeted by the ones she loved. As Dr. Hailstork said in his introduction, it is a love song and the evening was a festival of love and remembrance for our beloved Lisa Relaford Coston.
More Virginia Chorale
Printer friendly format

Review Index
Back to Review Index
Home &nbspCalendar &nbspAnnouncements &nbspIssues &nbspReviews &nbspArticles Contact Us