Issue #110
The Rose Ensemble
Hofheimer Theater, Virginia Wesleyan College
April 23, 2013
Review by M.D. Ridge
One of the most interesting, unusual and ravishing concerts of the year took place April 23rd at Virginia Wesleyan's Hofheimer Theater, when the Rose Ensemble presented "Land of Three Faiths: Voices of Ancient Mediterranean Jews, Christians, and Muslims." The renowned early music ensemble explored religious and secular music of Christian plainchant, the Sephardic Jewish tradition, and traditional Arabic and Bedouin songs.
It was magic—pure, passionate and utterly thrilling.

Singing from memory throughout, they began with the Ladino (Judeo-Spanish) song, Cuando'l Rey Nimród, a miracle tale of how an evil king's plan to slaughter the newborn Abraham was thwarted. Introduced by David's Burk's 'ud (a lute-like Middle Eastern instrument), tenor Nicholas Chalmers and baritone Jonathan Ten Brink intoned the tale and were joined by Ginna Watson's vielle (medieval violin) and by the women: sopranos Kim Sueoka, alto Linda Kachelmeier and soprano Nell Snaidas. They transported the audience into an ancient time and culture with arrestingly unusual scale intervals, dazzling vocal technique, and expressive musicianship.
Their meticulous research provided the audience with excellent programs that included not only the texts and translations of the songs but a fascinating look at the history and cultures from which the unfamiliar music arose.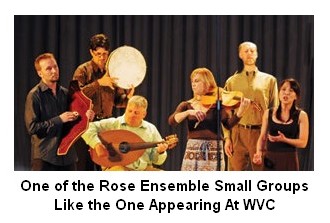 Pues que tú, Reyna del çielo was a villancico by Juan del Encina, from the time of Queen Isabella. It extolled Mary as Queen of Heaven. The women began, accompanied by percussionist Tim O'Keefe's hand drum, then added the men's voices.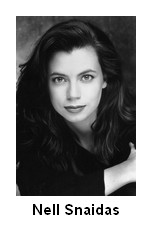 Special guest soprano Nell Snaidas, who specializes in Italian and Spanish Baroque and Sephardic music, has sung all over the world. Accompanied by 'ud and drums, using her heels as subtle percussion, her expressive eyes and subtle physical movements brought to life the traditional Sephardic song Una matica de ruda (A Sprig of Rue), in which a mother asks her daughter, "Who gave you this flower?"
The Rose Ensemble's founder, tenor Jordan Sramek and soprano Kim Sueoka began Porque llorax blanca niña? ("Why do you cry, fair maiden"), a blend of two Sephardic stories. Snaidas, Chalmers and Kachelmeier were added to the mix, with Sramek's delicate psaltery, 'ud, vielle and medieval tambourine. In the humorous but no less exquisite Coplas de las flores, each flower bragged about its ability to praise God.
Repetitive harp arpeggios and variations accompanied the plainchant Cives caelestis patriae, from the Book of Revelation, in which the devastatingly beautiful voices of Sueoka and Snaidas soared with breathtaking micro-ornamentation. An anonymous 14th-century English instrumental featured Ginna Watson's harp. Sueoka's voice floated gracefully in "Hanna has seven sons," a Sephardic Hanukkah song.
Ten Brink intoned a traditional Sephardic psalm from Istanbul, joined by Sramek and Chalmers. Their unison in the micro-ornamentation was mind-boggling. Another liturgical song pleaded insistently for God to "answer us, answer us." How could God resist such music?
Dotted triple rhythms brightened a Mardi Gras song; then two cheerful Sephardic songs recounted Hanukkah recipes. (What's a celebration without feasting?) The 13th-century Spanish Cantiga #424 was a ravishing song about the Three Kings who came to Bethlehem with gifts.
A Hispano-Arabic muwashaha—traditional Arabic poetry set to music— had Sueoka's pure tone and precisely controlled vibrato.
David Burk closed his eyes and grooved in the Turkish instrumental, cranking his 'ud into faster and faster rhythms. I hadn't seen anything like this since the Silk Road folks were in town. Tim O'Keefe's drum riffs and counter-rhythms, especially a long 9/8 section, oddly subdivided, were simply amazing.
Harp, frame drum (with a rainstick sound) and 'ud accompanied Morena me llaman, sung high and clear by Snaidas, who acted out its story with wit and sly humor.
The program notes state that the music and poetry of two traditional Bedouin songs probably contain the most archaic surviving features of Near Eastern folk music.
In a dramatic paraliturgical poem, Et Sha'are Ratzón, the cantor's voice imitates the sound of the shofar. It's difficult to describe, but riveting to hear.
For the final selection, a Balkan Sephardic song about Abraham's being saved from king Nimrod, the ensemble invited the audience to sing along on the refrain—and they did! And got it mostly right by the fifth or sixth repetition.
Sramek noted, in his last remarks, "You have azaleas, and all sorts of things blooming. . . we're from Minnesota."
The Rose Ensemble sings sacred and secular music spanning a thousand years—from Slavic liturgical music to early American hymns to traditional Hawaiian vocal music to the Mexican Baroque to this program of Sephardic, Christian and Arabic origins—astonishingly, with superb vocal production stylistically unique to each genre. The research that informs their singing is meticulous, but the effect is worth all the effort.
This review was originally broadcast on WHRO 90.3 FM's "From the other side of the Footlights."
Countertop Ensemble Sings Bach Family Music
Christ and St. Luke's Church
Sunday, February 24, 2013
Review by John Campbell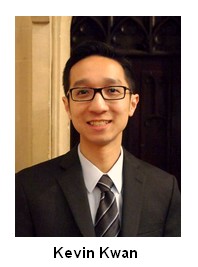 The new Director of Music, Kevin Kwan, was at the organ at Christ and St. Luke's for the It's All in the Name program that featured music by the Bach family. We all know music by Johann Sebastian Bach (1685-1750) as the Bach but in this program we had the pleasure of hearing music by his forbears and same age cousins.
In his lifetime J.S. Bach compiled a genealogy of his family. He had a lot of material to work with; over a span of 300 years there are records of fifty-three Bachs that held posts as organists, cantors or town musicians. This intriguing program drew on this heritage to bring us music by five Bachs.
Since all five first names are Johann and four last names are Bach, I will use middle names in this review once I have introduced the composer.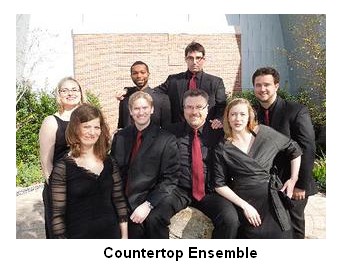 The opening piece, Das ist meine Freude (This is my joy) filled the soundspace perfectly with the warm blend of the eight voices of the Countertop Ensemble. It was thrilling! The composer Johann Ludwig Bach's work came down to us preserved because his second cousin, Johann Sebastian, presented a number of his works in Leipzig. Ludwig was eight years older than Sebastian and brother to Bach's wife Maria Barbara. Later in the program we heard another piece by Ludwig, Unsere Trübsal (Our afflictions) are "momentary and weightless and win for us eternal splendor." Choral variations on repeats of this short text provided musical splendor. Countertenor Chris Dudley is Artistic Director of Countertop Ensemble and he was joined by sopranos Alison Mondell and Emily Noel, mezzo-soprano Kristen Dubenion-Smith, tenors Jerry Kavinski and Joe Regan and basses Karl Hempel and Doug Yocum. Leslie Frittelli played cello with Dr. Kwan at the organ with Allen Shaffer conducting.
Looking back to an earlier generation, we heard music by Johann Christoph Bach who was forty-three years old when Sebastian was born and was most likely musically the most important member of the family before J.S. Bach. He was organist and harpsichordist at the court of the Duke of Eisenach and organist at St. George's and a highly respected composer within the family. To the extent that current tastes allowed he composed in a gallant and cantabile style with uncommonly full textures. In 1707 Christoph became his father-in-law when Sebastian married his cousin Maria Barbara Bach. We heard his Unsers Herzens Freude (Joy that dwelt). The text, from Lamentations, is about Protestant guilt replacing dancing. Later in the program we heard his Sei getreu bis in den Tod (Be true until death) and Jesus will give you the crown of life.
Johann Michael Bach, brother to Christoph, was thirty-seven years older than Sebastian. Two pieces by him were included in the program. He was especially known for his choral motets with notably impressive spoken declamation. His Ich weiss, dass mein Erlöser lebt (I know that my redeemer lives) (text from Job) was sung one time through with no repeats. His New Year's Music, Sei lieber Tag willkommen offered musical reassurance that Christians can enjoy contentment because Jesus has brought from God's throne the gift of a new year. Michael was also a notable harpsichord maker.
We heard three organ solos by Johann Gottfried Walther (1684-1748), Sebastian's first cousin and exact contemporary (born seven months apart). He was an organist, music theorist, composer and lexicographer and compiled a dictionary of German musical terms with biographies of composers and performers of his time. His transcriptions of Italian and German works for organ were a model for Sebastian. (Click HERE for a discussion of Bach's transcription of Vivaldi.) We heard Two Choral Preludes for Organ: Partita on Liebster Jesu (chorale with four most elegant variations) and Lobet den Herrn with its bright, full sound.
After intermission we heard two pieces that eclipsed the compositions of the earlier generations of Bachs. J. Gottfried Walther's Concerto del Signor Meck. Joseph Meck was a composer who helped disseminate Vivaldi's style in Germany (1690-1758). This is a three-movement piece of significant length of splendid passages in the trained hands (and feet) of Dr. Kwan. There was an introverted, quiet beauty in the second movement in great contrast to the overwhelming power of the third, allegro.
The richness and complexity of the vocal writing in J.S. Bach's Singet dem Herrn ein neues Lied BWV 225 (Sing to the Lord a new song) helped us to understand why this Bach's music is so much heard today. His setting of words is very emotionally evocative from jubilant to disturbing in the superb singing of the Countertop Ensemble's eight voices.
This was the first Allen Shaffer Concert in an ongoing series, since Dr. Shaffer's retirement as music director at Christ and St. Luke's in February, 2012. His conducting is still spot on.
Pavel Ilyashov's Spring Equinox Violin Concert
Old Dominion University
Virginia Beach Campus, Room 244
Wednesday, March 20, 2013
Review by John Campbell
Who knew that Old Dominion University has a Virginia Beach campus shared with Norfolk State University, located near the Virginia Beach SportsPlex?
We met in a classroom where violinist Pavel Ilyashov was introduced by Renée Olander, Assistant Vice Pesident for Regional Higher Education Centers, who had decided that there should be an arts program offered to students and the broader community at the Virginia Beach campus. This season's offerings include arts exhibits in the atrium, poetry readings by noted local poets and musical evenings, all followed by an exquisite reception on the balcony overlooking the atrium.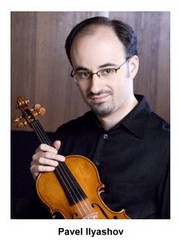 Mr. Ilyashov opened with a discussion of the music he would be playing and displayed a facsimile copy of Bach's original manuscript which he played on a modern violin using Bach's bowings. He chose Partita No. 3 in E, BWV 1006 from Six Sonatas & Partitas for Solo Violin. It was common in late Baroque music to end an extended set like this with a gay, quick movement. Partita No. 3 in E is remarkable for its lightness and high spirits. In his playing he searched for the inner world of Bach's music and communicated the difficulties being surmounted as he brings it to life. There was a strong forward pulse establishing a clear arc of a musical event in time.
The opening scintillating Preludio, a type of perpetuum mobile with an unusual profusion of dynamic markings, was followed by six fairly short dances. First came a Loure, a sort of slow gigue followed by a carefree Gavotte in Rondeau, the longest dance of the set. Two Minuets, a somber Bourré and a Gigue followed. I was overwhelmed by the stark beauty of the playing.
The next two selections were by Astor Piazzolla. Etude 4 was sensuous, melancholy and meditative. The violin was like a beautifully drawn-out soft breath that holds you suspended. In striking contrast Etude 3 is the jaggedly wild sound of a knife fight. Fast passages of great intensity build to a climax followed by slower-paced passages that offer the beauty of relief. The bowing creates a compelling, even seductive sound. Strong, short strokes build intensity, long, sinuous ones—sensuality. There is a wild, squiggly phrase and it is over. Vibrato was part of Ilyashov's virtuosic use of colors.
At this point Pavel commented that the three pieces demanded three different violinists because the style of each composer is so different, thus the way the violinist must approach his instrument is different.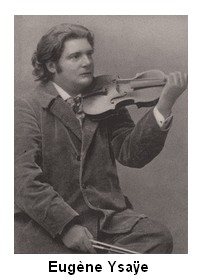 Of Belgian composer Eugène Ysaÿe (1858-1931) it is said that he was "one of the most remarkable virtuosos of his day" playing with an amazingly powerful tone. He concertized widely and conducted the Cincinnati Symphony Orchestra from 1918-1922. We heard No. 3 of his six sonatas for solo violin. In his music the bow used differently creates its own pallet of colors. Ysaÿe's piece gave me a sense that it was Bach rewritten as French early twenty-century music influenced by his friends Franck, Chausson, Fauré, Saint Saëns and Debussy. After all, the Ysaÿe String Quartet had given the premier of Debussy's String Quartet in 1893 with Ysaÿe, first violin. The playing we heard was incisive and involved; music that entertained the head and inspired the heart.
Printable Version
More Issue #110
Back to Top
Home &nbspCalendar &nbspAnnouncements &nbspIssues &nbspReviews &nbspArticles Contact Us