The Pirates of Penzance at Thomas Nelson Community College
July 19, 2014 (also July 11, 12, 13, 18 & 20)
Mary T. Christian Auditorium, Templin Hall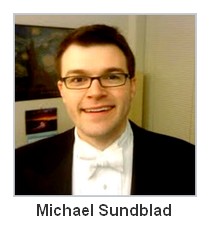 The Pirates of Penzance, or the Slave of Duty, with text by W.S. Gilbert and music by Arthur Sullivan (1842-1900) was billed as the 2nd Annual Summer Light Opera and was brought to the stage by Michael Sunblad, musical director and Torrie Sanders, stage director, choreographer, set and costume designer.
Several elements came together to make this production a great success. First, vocal coach Ellen Petko and Mr. Sundblad obviously emphasized diction. The choruses were mostly crisply articulated and the supertitles (new this year) were there if needed.
Second, the pivotal characters were excellent. As the Pirate King, Brian Wrestler obviously relished his role. Veteran actor and local music teacher Jeff Joyner, as Major General Stanley—in his 11th Gilbert and Sullivan opera role—brought off his tongue-tying patter aria "I am the very model of a modern Major General" with flair. The Young Lovers are Frederick, played by Tim Ayers-Kerr, who is currently pursuing a degree in vocal performance at the New England Conservatory of Music, and Mable, sung by Isabella Stansbury who graduated from Poquoson High School in June. Her high, clear voice negotiated all the coloratura arias but was underpowered at times; that worked since her character was a timid, young girl. Both young singing actors have studied with Mary Matthews-Garrett. Frederick's nanny and guardian, Ruth, was played by Kim Vernall, a regionally active thespian in her first "opera" role, who created a bold, comedic character with super-clear diction.
She, like the whole plot, was a bit off-kilter—she decided she should marry her charge now that he is turning 21. The supertitles made clear just how badly Gilbert abuses the English language, all for fun, stringing together series of words that have never been heard together before and inventing words that add to the nonsense.
Conductor Michael Sundblad—wearing a feather-trimmed tricorn hat for the overture—led an orchestra of nine violins, two violas, three cellos, two flutes and an oboe, clarinet, trumpet, trombone, piano and percussion. They offered fine instrumental playing and support for the vocalists.
Critic Harold C. Schonberg says Sullivan's musical workmanship is impeccable and that he was a better technician than either Johann Strauss or Offenbach. He could mock the bel canto style perfectly. Do not be fooled by the simple ease of listening to the music. There is a Mozartean effortless grace and purity in it and his ability to set the English language was easy in its sheer rightness and Gilbert made sure he had the right words to set.
For 135 years The Pirates of Penzance has been popular with audiences and theater companies who produce it, so why do some listeners find it tiresome, even boring? Perhaps the answer lies in one's ability to step out of the world of daily life and into a fantasy world of child-like play with mildly amusing satire and a parody of social norms, long obscured by time. Dropping reality and embracing silliness for a couple of hours appeals to many listeners and as long as that is true the show will go on.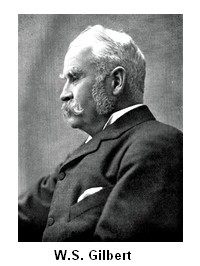 For readers who prefer a more intellectual approach, Carolyn Williams' book Gilbert and Sullivan: Gender, Genre, Parody outlines the back story that a Victorian audience would have understood. The pirates that most concerned G&S were the writers and theater producers who stole their new pieces and sold them as their own. In the late 1800s copyright protection was minimal and contradictory between the U.K. and the U.S.A. For that reason Pirates was given one performance, known as a copyright performance, in a small theater in Paignton, England on January 30, 1879. The next evening Pirates premiered in New York City and had a lengthy run there with simultaneous tours throughout the U.S. It was written as a follow-up to the American success of H.M.S. Pinafore the year before. Several months later Pirates opened at the Opera Comique in London.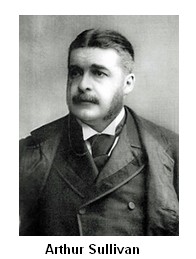 The Victorians believed that women thrilled at the dashing and dangerous sex appeal of pirates as long as they were presented at the safe distance of literature or theater. These roving rogues were seen as free from state control but alas, they had rules of their own. Much of the plot and humor grow out of the conflict of state rules vs pirate rules. Nautical melodrama makes sense for a seafaring nation; a critique of the navy is by extension a critique of the nation. Law-enforcing cowardly police and lawless pirates create the conflict.
On the sexual side of things, nursemaid Ruth, a mother substitute, has raised Frederick on a pirate ship. Now that he is turning 21 she intends to marry him before he meets females his own age— thus injecting a frisson of incest into the drama. The Major General's wards (how many are illegitimately conceived orphans?) catch Frederick's eye and Ruth is out of the running.
We see silly fun and games but in its day, deeper currents of social challenge were clearly parodied. For the casual listener, Ms. Williams' book offers another way of viewing Gilbert and Sullivan's enduring operettas.

CD Review: Deep Water: The Murder Ballads by John Allemeier
Albany Records Troy 1488 (total time: 56:23)
Recorded Acoustic Barn Studios, Charlotte, August 2011 – June 2013
Review by John Campbell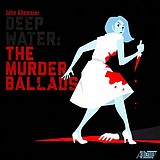 This CD contains the instrumental music of an evening-length collaboration by composer John Allemeier and dancer/choreographer E.E. Balcos premiered at the University of North Carolina, Charlotte College of Arts and Architecture on May 31, 2014. Both are on the faculty there. Three, nineteenth-century "high country" North Carolina murder ballads furnished the narrative for the ballet. The music is not folk music but rather audio abstractions that capture the emotions of the stories. There is no vocal music but the texts are included in the CD booklet.
The music, in three sections, begins with Poor Ellen, Part 1: Overture and Contradance and is an emotionally potent string quartet piece that captures the underlying grief of a sad subject. A young woman, Ellen, is murdered by her lover. Performed by the Madison Park String Quartet, the opening has a static quality of folk music played with open strings on all four instruments. The faster section that follows features strumming and finger-picking on the prominent cello with syncopated double-stops on viola and second violin and modal passages on the first violin. A country dance follows with plucked cello strings and fiddle melodies.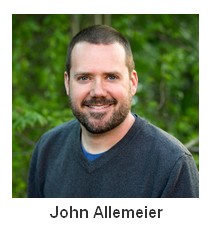 Poor Ellen, Part 2: Tragedy and Regret has a spare, tender opening. A folk-like theme unfolds very slowly and is replaced by a frantic "Tragedy" movement depicting the violence of Ellen Smith's murder. The climax is intense, only to give way to "regret" with the added texture by the second violin pizzicato.
The second section, Pieces of Silver, contains three titles: Hunting, Lullaby and Confrontation. Clocking in at a little under 20 minutes, Shawn Smith conducts the five-member ensemble of violin, cello, flute, clarinet and percussion. This somber music is slow-paced with colors by a variety of instrumental timbres, especially percussion with an African/jazz flavor. Hunting is suspenseful with a repetitive phrase that brings to mind "Water Wheel" by Hamza El Din, recorded some years ago by Kronos Quartet. The quiet Lullaby is followed by Confrontation, still, slow-paced and meditative but with more complexity. Musical lines chase each other, punctuated by deep, bass drum-strikes that create an irregular unsettling rhythm—a sort of fast paced, off-center dance.
The third ballad, Deep Water, eliminates the strings and adds saxophone, English horn, flugelhorn, trumpet and piano. Floating opens with a drum solo and a sweet piano tune followed by horn, moving steadily toward a climax. Seduction is Schoenbergian in its troubled mood. If these are birdcalls they must be jailbirds in Monster with its deep piano notes at the end. The final movement, Struggle/Reprise, after repeating earlier material, is more spectacular with a rush of piano, horn and quiet drums in an improvisational, jazzy exploration. It winds down to a spare, quiet end.
The online review of the accompanied dance pieces can be found at Classical Voice North Carolina (www.cvnc.org) and is a very different experience than listening to the recording I heard.
Printable Version
Back to Top
Home &nbspCalendar &nbspAnnouncements &nbspIssues &nbspReviews &nbspArticles Contact Us