Songs For A Dreamer
Virginia Symphony Orchestra
Norfolk State University Vocal Jazz Ensemble
Second Calvary Baptist Church
January 15, 2012
Reviewed by Julius E. McCullough
To celebrate Martin Luther King Day the African-American community filled the Second Calvary Baptist Church for a Virginia Symphony Orchestra concert. Extra chairs had to be brought in to accommodate the overflow crowd. An undercurrent of excitement had been building for this free concert sponsored by the City of Norfolk and the VSO Harmony Project.
The Virginia Symphony, conducted by Benjamin Rous, opened the program with the National Anthem. After an invocation by Rev. Dr. Geoffrey V. Guns, senior pastor of Second Calvary Baptist Church, the conductor lead the audience in the singing of William Grant Still's arrangement of Lift Every Voice and Sing with full orchestra. See the Still article on the next page.
Following greetings by Norfolk Mayor Paul Fraim a video presentation entitled, "Find Your Reason" was introduced by Eric Borenstein, Executive Director and President, Virginia Symphony. The Harmony Project is underwritten by the Norfolk Arts and Humanities Commission and focuses on the partnership between the VSO and several historically African-African church congregations in Hampton Roads communities. All the music of the evening was either inspired by the African-American experience or written by African-American composers.
Each piece was introduced by a minister of the Harmony Project Churches for 2011-2012, which included: First Baptist Church, Bute Street, Rev. Dr. Robert Murray (his representative); Bank Street Memorial Baptist Church, Rev. Dr. Joseph P. Lee, Jr.; Second Calvary Baptist Church, Rev. Dr. Geoffrey V. Guns; Sixth Mount Zion Baptist Temple, Rev. Dr. Jerome A. Barber; St. Mark Missionary Baptist Church, Bishop Curtis E. Edmonds; and First Baptist Church-Denbigh, Rev. Ivan T. Harris.
The Orchestra played Lyric For Strings written by George Theophilus Walker (b. 1922). This work was originally the slow movement of his first string quartet, titled Lament, in homage to his grandmother. This orchestral version intensifies the harmonic richness inherent in the original setting.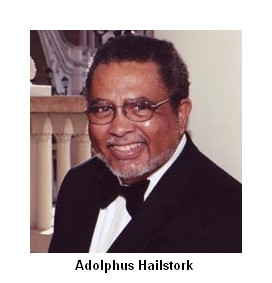 Next, the orchestra performed Fanfare on Amazing Grace by Dr. Adolphus Hailstork (b. 1941), a nationally and internationally renowned local composer, eminent scholar and professor of music at Old Dominion University. Of Fanfare, Marsha Staples, Director of Education and Community Engagement of the VSO says of Fanfare: "It's a phenomenally beautiful piece. It has the theme of Amazing Grace in it, but you have to really listen because it's surrounded by brass." Later in the program Dr. Hailstork was presented the VSO's first annual "Dreamer Award."
The Martin Luther King section of Three Black Kings by Duke Ellington was written as a eulogy for Dr. King and featured Stephanie Sanders on alto saxophone. The audience responded with a standing ovation.
The major work of the evening was Symphony No. 9 "From the New World" by Antonin Dvorák (1841-1904), which is influenced by the music of the African-American experience. Dvorak said, "I am convinced that the future music of this country must be founded on what are called Negro melodies." Dvorák met Harry T. Burleigh (1866-1949) the year he arrived in America. As a student Burleigh sang for Dvorák the sorrow songs (spirituals) that he learned from his blind grandfather, a former slave. Antonin Dvorák called Go Down Moses as great a melody as any Beethoven wrote and encouraged Burleigh to write out and sing these songs. For his part, Dvorák steeped himself in sorrow song melodies and used them in his own American works, including his Symphony From the New World.
Sixteen year-old violinist, Brendon Elliott, performed Mother and Child, the second movement of Suite for Violin and Orchestra, also by George Theophilus Walker. This young virtuoso played with fluid motion, creating an almost heavenly beauty.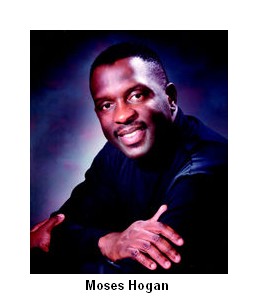 In the finale, Norfolk State University's Vocal Jazz Ensemble, directed by Frank T. Elliott, joined the orchestra in a 14-minute piece by Moses Hogan (1957-2003), His Light Still Shines, narrated by basso profundo, Alonza Lawrence. Ending the evening with choral music by a great African-American choral composer with projected scenes of Dr. King's life was a perfect climax to an outstanding evening. The musical textures of orchestra, jazz vocalists, narrator and sometimes solo piano were a deeply rich experience.
The legacy of Dr. Martin Luther King, Jr. has inspired a change in the Norfolk cultural community. The Harmony Project serves to fulfill the purpose of the VSO's Community Engagement Program to eliminate social, cultural and economic barriers that may limit the community's ability to participate in and support local arts organizations.
Everyone there enjoyed an awesome program of music and musicianship of the highest quality. I am looking forward to another great celebration next year.

Printable Version


Back to Top
Review Index
Home &nbspCalendar &nbspAnnouncements &nbspIssues &nbspReviews &nbspArticles Contact Us