From Cupid's Bow
Virginia Chorale
Chrysler Museum
February 10, 2012
Review by MD Ridge
Huber Court, where one enters the Chrysler Museum, is an imposing yet romantic venue. Artist Sam Gilliam's elegantly draped 1998 acrylic-on-canvas work, entitled Norfolk Keels, draws the eye upward to the high glass ceiling; stone floors, archways, the elegant double staircase and stucco walls anchor the space.
The room's acoustics are great for letting the Virginia Chorale's sound wash over you in gorgeous waves — pure, high notes, secure inner voices and velvety bass underpinnings.
But for lyrics and diction, not so much.
The large, knowledgeable audience waited for every vestige of sound to die away after each set before applauding.
The chorale's February 10th Valentine's concert, "From Cupid's Bow," featured, in the first half, the utterly charming Liebeslieder Waltzes, by Johannes Brahms. There are 18 of these "love song waltzes," but they're quite short — some only a few lines. The texts, by Georg Friedrich Daumer, run the gamut of love from onomatopoetic pastoral images to vehement exasperation, from sweet passion to happy woe. Six sections of the work, which was originally written for mixed quartet, were performed by soloists and duets.
Unfortunately the four-hand piano accompaniment was rather muffled, although ably played by Bobbie Kesler-Corleto and Rachel Ruth Crumbly.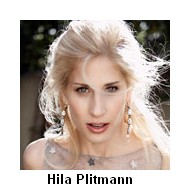 Composer Eric Whitacre, who is both popular and artistically awesome, just won the Grammy award for best choral performance for his Light and Gold recording. When he and his girlfriend, soprano Hila Plitmann, and their friend Friedemann Eichorn were still students at Juilliard, Eichorn asked Whitacre to write something for an upcoming concert in Germany. Plitmann, who was from Jerusalem, wrote "snapshots," brief poems in Hebrew, which Whitaker set to music. The result was Five Hebrew Love Songs. (How romantic are they? The composer and the soprano are now married.) They were hauntingly sung by the Chorale in a sumptuous SATB arrangement with violin. Violinist Pavel Ilyashov, of Virginia Symphony, handled the sustained mystery and high harmonics beautifully.
Four selections from Songstream followed —a song cycle by the amazing Alice Parker, on texts by Edna St. Vincent Millay. The four-hand piano accompaniment sounded much brighter — like another voice — compared to the earlier murkiness. Women's and men's voices alternated and intertwined, bringing out the black humor of Thursday and the great rising sonic tides of Lethe.
In arrangements written for the King's Singers, the Beatles' Can't Buy Me Love and Michelle turned into a sprightly, cheerful English madrigal. In Oh-bla-di, Ob-la-da a Latin rhythm was emphasized by light rhythm instruments and "mouth music" sounds — they had fun doing this set!
The excellent conductor Charles Woodward made mention of the singers' loyalty, naming those who had served for years, finished with Melissa Thrasher West, who has sung with the Chorale for 25 years. Due to the Huber's acoustics, most of that was inaudible; but the honored singers probably got their proper due at the next night's performance at Virginia Beach First Presbyterian.
The encore was a tantalizing taste of À Paris, the Chorale's April concert. Morten Lauridsen's Dirait-on "(One would say)," from Chansons de la rose, was simply and breathtakingly lovely.

À Paris
Virginia Chorale
Sacred Heart Church
April 27, 2012
Review by M.D. Ridge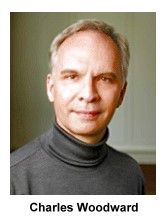 Starting off their final concert series of the season, Virginia Chorale returned April 27 to Sacred Heart Church in Norfolk, whose beautifully supportive acoustics are resonant enough to enhance vocal music without being so reverberant as to obscure diction. Á Paris was a romantic program of music by French composers — and American composers writing about Paris.
The program began with the lovely colors of the Entr'acte and Barcarolle from Offenbach's opera, The Tales of Hoffman. The lilting rhythms called to mind a Venetian gondola gently rocking in the water.
Artistic Director Charles Woodward welcomed the audience in French, then in English; his introductions were admirably clear, concise and informative. There were three works by composers who had been organists at the major churches in Paris: —Ubi caritas by Maurice Duruflé, was sung a cappella; rich, soft basses supported gently from below, which makes for relaxed upper voices. —O sacrum convivium by Olivier Messiaen, spoke of the sacred banquet in haunting lines with challenging 20th-century harmonies; the final reprise of the first line hung in the air like incense. —Gabriel Fauré was only 19 when he wrote the exquisite Cantique de Jean Racine. With able accompaniment by pianist Bobbie Kesler-Corleto, its sumptuous lines and great sweeps of pure sound were both delicate and powerful.
Nicolette was a cheerfully jaunty tale by Maurice Ravel about a young woman who was a very practical romantic.
The next two songs were from films set in Paris: Autumn Leaves, from the 1946 film Les portes de la nuit, was composed by Joseph Kosma; Johnny Mercer wrote the English lyrics. The Chorale sang it a cappella in English, finishing on a lovely chord. Woodward deftly kept the high note of "winter's song" dramatically quiet — an elegant touch.
It was followed by a swing-y, syncopated arrangement—complete with the rarely heard second verse—of George and Ira Gershwin's 'S Wonderful, from the 1951 film, An American in Paris.
Debussy's haunting Beau Soir ("Beautiful Evening") was followed by Three Songs of Charles d'Orléans (Debussy's only a cappella songs). Suzanne Oberdorfer's dark, rich, alto graced When I heard the Tambourine, and the quartet of soprano Kathryn Kelly, alto Emily Russell, tenor Steven Martinez and bass Steve Kelley shone in Winter, you're naught but a rogue.
The men did justice to Francis Poulenc's Chanson à boire, (drinking song) with a good, virile sound, crisp diction, precise attention to changing moods and the basses' rueful "la, la, la"—must have been quite a party!
For the second verse of the 15th-century My love is hidden, arranged by the legendary Alice Parker and Robert Shaw, tenor John Holman was the soloist while the rest of the men hummed wordlessly behind— gorgeous.
The evening's highlight was five breathtaking songs from American composer Morten Lauridsen's Les Chansons des Roses, on poems by Rilke. In a single flower was quick and light, with perfect ritards; a torrent of lyrics almost functioned as percussion. The next song asked the question, Against whom do your thorns defend? Languorous, floating lines ended in a poignant unresolved suspension. Overflowing with your dream contrasted quickness with near-recitative, for a sound like a riot of climbing roses. The romantic sweep of Perfect Rose was like aural perfume, floating in Sacred Heart's excellent acoustics. The piano immediately began the introduction to Dirait-on (So they say). The Chorale had sung this as an encore for their previous concert series, and its floating highs and lows, simple, lovely melody and beautiful arrangement, were even more enchanting than at Huber Court.
Woodward noted that the Chorale would be putting Dirait-on away for probably ten more years, and asked, "May we sing it again for you?" And they did, demonstrating once again the superb interaction of mutual trust and respect between director and choir.
I'd have been happy to hear it again, and again, and again. . .
This review was originally broadcast on WHRO 90.3 FM's "From the other side of the Footlights."
Printer friendly format

Review Index
Back to Review Index
Home &nbspCalendar &nbspAnnouncements &nbspIssues &nbspReviews &nbspArticles Contact Us