Reviews
Masterworks in the Making - Premieres
Virginia Arts Festival
Chandler Hall
June 4 and 5, 2012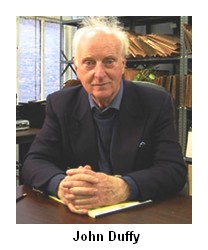 In the last week of the Virginia Arts Festival, the John Duffy Composers Institute presented two nights of new music premieres June 4th and 5th at ODU's Chandler Hall.
For two weeks, the seven Composers Fellows of the Institute had worked intensively with a brilliant faculty of composers, directors, choreographers and singers.
In the June 4th orchestra reading, the first thing one noticed was the presence of one first chair Virginia Symphony player after another — concertmaster Vahn Armstrong, violist Beverly Kane Baker, cellist Michael Daniels, clarinetist Patti Ferrell Carlson, harpist Barbara Chapman, to name just a few of the 16 players— heavy hitters all. Composers Philip Thompson and Jake Runestad must have been blown away.
Thompson's offering was, in his words, the first baroque - metal professional wrestling opera. (Can't say I've heard of another one, certainly not one juxtaposing wrestling and harpsichord.) There were two scenes: "The Battle Before the Final Battle," in which Bob Noxious, sung by the awesome bass-baritone Kenneth Weber, has beaten his opponent Lord Poetry, sung by baritone Jeffrey Wienand; Lord Poetry recites one of his favorite Shakespearean sonnets to his girlfriend Darling Donnis. Starla is basically a duet in which the Narrator (Wienand) wants his girlfriend Starla, sung by alto Kirsten Sollek, to admit that she loves him, but all she'll admit to is "good chemistry."
Jake Runestad's The Toll uses a fairytale to explore whether Cinders, a princess, sung by soprano Signe Mortensen, and Charmant, a dragonslayer, sung by tenor David Tayloe, are likely to wind up "happy ever after." Mezzo Barbara Rearick sang Tantie Marie, the fairy godmother whose magic tends to make things worse. The orchestration was lush — harp, chimes, piano, eerie violins . . . nice.
In brief comments afterwards, Runestad observed that there were "times when the voices were definitely covered." Thompson noted appreciatively "the opportunity to hear his work in time and space," responding to problems with "I can fix that. I can fix that."
The second night was billed as "a Concert of Premieres." Rearick sang three songs for mezzo by Ethan Greene on poems by Cornelius Eady that explored tender love, obsessive love, and awkward love— "How embarrassing is love when it goes wrong in front of everyone. . ."
Three scenes followed, from In a Mirror Darkly, an opera by Christopher Weiss based on Tennyson's Lady of Shalott. Lady Elaine (Mandy Spivak) is immured in a tower, attended by a monk (David Tayloe); her captor, the fierce sorceress Morgana (Kirsten Sollek), tricks the rescuer Lancelot (Jeffrey Wienand). Elaine escapes, fleeing downriver in a boat, exulting in freedom before dying. Lancelot finds her and sings, "God in his mercy, lead her to grace," ending in a lovely high diminuendo.
For The Clever Artifice of Harriet and Margaret, Leanna Kirchoff — the sole female composer— adapted Alice Gerstenberg's 1913 play Overtones as a duet between Harriet (Mandy Spivak) and Hetty, her inner self (Signe Mortenson, whose diction one can always understand!) Harriet is awaiting a visit from the wife of her former love — and has mixed feelings. In spite of inventive staging, it was interesting, but not. . . compelling.
Matt Frey's opera The Fox and the Pomegranate is a surrealistic tale of love in a fairytale forest. Meg (Spivak) and the gender-bending Nate (Kirsten Sollek) stood apart, singing repeated words and phrases that brought to mind Gertrude Stein's plays on words. The dual pianos, played by Geraldine Boyer-Cussac and Beverly Coulter, were quietly disturbing. It's a difficult piece to direct, but Alan Johnson had the measure of it, as he did throughout the evening.
The final work was the most dramatic: Ezra Donner's operatic adaptation of Eugene O'Neill's Ile, about a ship and crew at sea for two years searching for a full cargo of whale oil. The impressive Kenneth Weber was the obsessed Captain Keeney, who puts down a mutiny ("I'm the law on this ship!") by crewmen who want to turn the ship for home. As his wife, Signe Mortensen brought out the intense loneliness of a woman on a ship, hungry for the sound of a woman's voice; she begged her husband to turn around or she'll go mad. He promised to — and then reneged. She snapped, laughing crazily and, on the organ he brought aboard for her comfort, playing an insane mishmash of hymn tunes — including a brief snatch of the hymn tune known as the Navy Hymn — "for those in peril on the sea." Both Weber and Mortensen had the power and skill to make every word count.
One consistent problem was that when there's no text or supertitles, high tessitura and rich vibrato can make wonderful music— but clear diction is difficult, next to impossible, even when everything's sung in English. So listeners lose track of the storyline and have to guess what's going on.
The composers, all onstage for their final bows, gave unstinting and well-deserved praise to the extraordinary John Duffy — composer, teacher, mentor, coach, who, with the Virginia Arts Festival, founded the Institute in 2005.
This review was originally broadcast on WHRO 90.3 FM's "From the other side of the Footlights."
Back to Top
Printer Friendly Format
Review Index
Home &nbspCalendar &nbspAnnouncements &nbspIssues &nbspReviews &nbspArticles Contact Us