Actéon by Marc-Antoine Charpentier
Juilliard415 and Singers from Juilliard Opera, conducted by William Christie
First Lutheran Church, Norfolk, April 15, 2014
Review by John Campbell and Gayle Johnson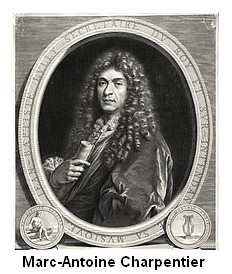 The Virginia Arts Festival, Robert W. Cross, Executive and Artistic Director, brought William Christie to Norfolk as conductor of Actéon, a Baroque, French chamber opera. Over a thirty year career Mr. Christie's enthusiasm for the French Baroque has never dimmed and he shared it with the audience by conducting two pieces by Marc-Antoine Charpentier (1645-50 – 1704); the second, Actéon, was sung in French with text and translations in the program.
I have asked Gayle Johnson, baroque music specialist, to give her view of the performance. Ms. Johnson was the founder and artistic director of Capriole, artistic director of the Williamsburg Baroque Music Festival, and founding director of the Williamsburg Boychoir. A former fellow of the Newberry Library for the Humanities in Chicago (one of the nation's most important archival and reference collections in medieval and early-modern studies), she is also a scholarly musicologist specializing in the relation of music to graphic arts, poetry and dance.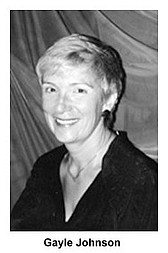 Gayle Johnson Mr. Christie almost single handedly introduced 17th century French opera to the world, but he is particularly known for his concentration on the music of Charpentier. Thus hearing him conduct one of Charpentier's most well-known operas [known largely due to his efforts] was a rare treat here in Hampton Roads.
GJ Mr. Christie has helped to define what we expect from baroque conductors. He carefully crafts minute details of the composition, drawing the shapes of phrases in the air with both hands when needed, pulling out maximum expressiveness from the performers. Since baroque instruments have less dynamic range than their modern counterparts, it is this attention to minute detail of phrasing that is so important in the aesthetic of the time and hence in great performances of this repertoire.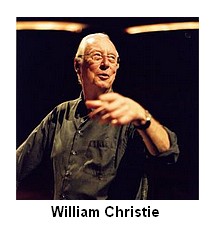 JC Mr. Christie spoke to the audience, adding Sonate H. 548 (1680s) to fill out a program that originally only included the thirty-eight minute chamber opera. The sonata unfolded slowly in an ensemble overture followed by groupings of instruments. The first of these was for viola da gamba (Arnie Tanimoto), cello (Michael Unterman) and theorbo (Kevin Payne) and had a tuneful, gentle, rich sound. With the harpsichord added (James Kennerley), the music gained speed and energy. A grouping of baroque violins (Carrie Krause & Francis Liu) and recorders (Priscilla Smith & Lindsay McIntosh) introduced lively sonorities. A violin and cello duet followed with the harpsichord as ground bass. Other combinations followed, including flutes (David Ross and Melanie Williams), leading into whole ensemble dance tunes, both melodious and hardy by turn. Enthusiastic applause followed. The program was recorded for NPR's Performance Today.

GJ The instrumentalists stood as they would have done during the Baroque period in the music room of noblemen or of the King. This takes up less space and allows greater freedom of movement, thereby encouraging a more complete infusion of the dance rhythms. It also allows each instrumentalist to have greater eye contact with each other and function as a chamber music ensemble.
JC While the viola da gambist replaced a string that snapped during the sonata, Mr. Christie asked us to imagine Paris in the 1680s and the music room of Marie de Lorriane, the Duchess de Guise – cousin to Louis XIV, where Charpentier was her maître de musique. Actéon was one of at least seven other "pocket operas" created for her.
JC The story: Actaeon, the grandson of King Cadmus of Thebes, Greece, is out hunting with his men. Tired, he goes on alone to rest where he happens to come upon the militant, virgin goddess Artemis (Diana) bathing with her nymphs. She is furious at having been seen naked and splashes water on him and he is turned into a stag. Later when his friends search for him he is devoured by his own dogs.
GJ Ballet is an integral part in most French operas, and we can imagine dancers especially in scene two depicting Diana and her nymphs bathing. Dance rhythms occur throughout the piece in some of the other choruses and airs.
GJ The singers stood well forward of the band and its conductor, following the music directly and not seeing the cues of the conductor. All the vocalists were superb. I was particularly impressed with Virginie Verrez who sang Juno. As she reveals that she led Actéon into this trap in order to get vengeance on Europa, his kinswoman, the intensity of her jealousy practically blew the audience out of their seats!
JC The singers were: Kyle Stegall (Actéon), Racquel González (Diane), Onadek Winan (Daphné), Laetitia Grimaldi (Hyale), Nathan Heller (Tenor), Elliot Hines (Baritone). In their black clothes the singers looked exceptionally attractive. The women's pumps were especially stunning.
GJ I am particularly delighted to see a new generation of these passionate early music performers in Juilliard415 working with such a legendary conductor as Mr. Christie. What a wonderful collaboration!
JC First discussed in 2010, I would like to raise again the idea of a local production of Monteverdi's Venetian Vespers. Wouldn't it be wonderful if Ms. Johnson could put this together for the Virginia Arts Festival, perhaps with the voices of the Virginia Chorale?
Back to Review Index
Printer Friendly Format
Home &nbspCalendar &nbspAnnouncements &nbspIssues &nbspReviews &nbspArticles Contact Us