Organist Henry Faivre Plays Messiaen
Virginia Wesleyan Sacred Music Summer Conference
Dr. Hilary Apfelstadt Conducts the Wesleyan Festival Chorus
Christ and St. Luke's Church
July 28, 2012
Review by John Campbell
At the Virginia Wesleyan annual Sacred Music Conference you expect wonderful choral singing and we were not disappointed in a program led by Dr. Hilary Apfelstadt, a Canadian by birth who has studied and taught in the United States and Canada.
The great surprise of the evening was Henry Faivre's impassioned organ solo of music by Olivier Messiaen (1908-1992). His playing Dieu parmi nous (God Among Us) from Messiaen's La Nativité du Seigneur (The Birth of the Savior) was stunning. Like a breath of fresh air, the intrusive, sometimes abrasive opening took us out of the historical choral world and into a twentieth-century form of worship. As the intense low notes thinned out the music became timid, even ethereal as the sound washes over us.
Mr. Faivre's first organ solo had been the Adagio, fourth movement of Organ Symphony No. 3 in f#-minor by Louis Vierne (1870-1937). He created the rather introspective music with some dark passages building to a great urgency midway through that led to a quiet end.
On the choral front there were a dozen pieces that included works by Bach, Mozart, Brahms, Mendelssohn and opening and closing songs by Ralph Vaughan Williams. The Festival Ensemble of two trumpets (Lawrence Clemens and Wendell Banyay), two trombones (Allen Freeman and Jay Larkin), and percussion (Tim Bishop) opened with O Clap Your Hands by Vaughan Williams. They were soon joined by the 90 member Wesleyan Festival Chorus in a piece clearly designed to fill a cathedral with sounds of praise.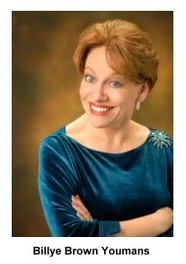 Great Alleluias came next. The first was by J.S. Bach (1685-1750) from his Motet VI with many vocal lines that keep the sound suspended while seeking resolution. It was followed by the W.A. Mozart Alleluia from Exsultate Jubilate. Soprano soloist Billye Brown Youmans accompanied by organ was a duet of two superb performers. Ms. Youmans leaned back and let the glorious sound pour out (she knows how to use the acoustics of this space that absorbs lower notes). It was a daring performance with Mr. Faivre at the organ following all of Ms. Youmans' ornaments, greatly enriching the whole experience.
The Beethoven (1770-1827) Hallelujah (sung in English) from Christ on the Mount of Olives is both jubilant and simultaneously somehow enfolding and soothing.
The next treat was music by three Canadian composers, two of them women. Magnificat by Ruth Watson Henderson (b.1932) featured Ann Scott Davis, a popular soprano. Ms. Davis, currently at Lamar University in Beaumont, Texas to continue her musical education, was here visiting her family. Composer Henderson was an active concert pianist in the 1950s, often appearing with Canadian orchestras. She began composing in the 1960s and has written more than 80 choral pieces and other works. Her Magnificat is comfortable to hear and ended with a dramatic, soaring organ line leading the choristers upward.
Iin English we heard How Lovely is thy Dwelling Place by Brahms from A German Requiem with its musical grandeur followed by Rise Up My Love by Healy Willan (1880-1968). Though born in England Mr. Willan is known as the "Father of Canadian Choral Music." His brief song has no time signature and the text flowed with a gentle arc of sound.
Upon Your Heart by Eleanor Daley (b.1955) displayed a sensitive interweaving of music with text from Song of Songs, followed by "Then shall your joy be complete" from St. John and sung as a round by four voice groups. The sound was engaging.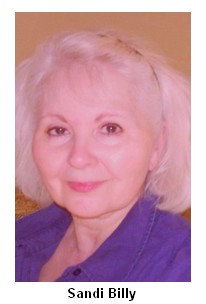 Behold, God the Lord Passes By from the Mendelssohn (1880-1847) oratorio Elijah had a meaty choral sound with fun organ ending followed by the Messiaen piece reviewed earlier.
The sound had a pathetic edge when the overly familiar Amazing Grace was played by bagpiper Jim Roberts accompanied by Mr. Bishop on a snare drum. This arrangement was by Mack Wilberg.
The audience was invited to sing alternate verses with the choir in The Old Hundredth arranged by Vaughan Williams for Queen Elizabeth II's 1953 coronation. The hymn goes back at least to 1551 and uses Psalm 100 as text. Drums, brass and organ raged gloriously together with the choral voices.
Sandi Billy has once again designed a memorable musical evening to cap the 2012 Sacred Music Summer Conference.
Printer-friendly format

Back to Review Index

Back to Top

Home &nbspCalendar &nbspAnnouncements &nbspIssues &nbspReviews &nbspArticles &nbspContact Us