TOI's Second Season: Puccini's Suor Angelica & Gianni Schicchi
Hackney Theater at the Meredith Center, Norfolk Collegiate
August 22 (also August 24), 2014
Review by John Campbell & Steve Brockman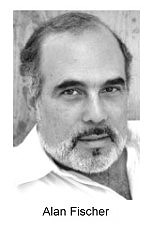 The local talent pool for opera is rich and diverse as was demonstrated by Tidewater Opera Initiative's second season production of two, one-act operas by Giacomo Puccini. The program booklet has pictures and biographies of sixteen young-adult singers and pictures of six apprentice artists—several of whom are current or former Governor's School for the Arts trained singers—in featured roles. GSA Vocal Music Chair Alan Fischer conducted both operas and staged Suor Angelica and was also scenic and lighting designer.
Joseph Walsh's expressive piano accompaniment was was backed by off-stage accompanist Susan Heely. Mr. Walsh most recently led Lyric Opera of Virginia as general and artistic director until it ceased operations in June. He is now music director of Mason Opera at George Mason University and plans to relocate to the Washington, D.C. area later this year. His presence on Tidewater stages will be greatly missed. Though the challenge of furnishing instrumental music for both operas was formidable, he offered a nuanced performance of Suor and exuberant support in Schicchi.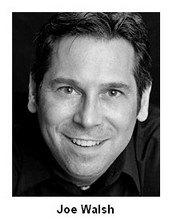 The sad news of the demise of LOV makes the success of TOI that much more important. We love the fact that young professionals in our community could organize their own company and thrive. That gives us great hope for the future of opera because unlike LOV, there were young, enthusiastic audience members that joined the old-time regulars like us.
Suor Angelica takes us back to a time in history when a noble family treated an out-of-wedlock pregnancy as a source of shame, hiding the mother from view and severing her ties to her baby.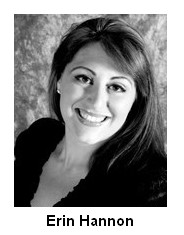 Erin Hannon displayed her command of the role of Sister Angelica, this sweet-voiced and humble young woman who was sent by her family to a convent. Puccini's gentle, meandering music paints a picture of convent life in a series of vignettes, where we see the music, ritual and rules guided by powerfully voiced mezzo-soprano Arna Majcher as La Badessa, the mother superior. Sister Angelica's herb garden was represented at the left front of the stage where she fetched a healing plant for a sister's bee sting. It is an orderly world of peaceful piety, evoked by the beautiful blend of ensemble singing, that has protected the fragile Angelica.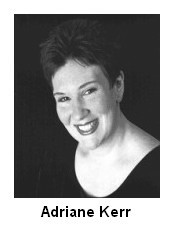 This all changes when Angelica's aunt, La Principessa (the Princess) pays a visit. Mezzo-soprano Adriane Kerr is a vocally and physically imposing force who has come to inform her niece that her sister is to be married and she must sign away all her property rights to her. Her anger and brutality in contrast to a peaceful nunnery is the heart of the drama. The news that her son is dead unhinges Sister Angelica and she uses poisonous plants to take her own life.
Puccini's ending seems weak compared to the overwhelming drama of the confrontation scene. The nuns sing as the dying Angelica's vision of the Madonna, angels and her child coming toward her plays out. Though psychologically satisfying to her and her fellow nuns, some of us in the audience were disappointed.
By contrast, Gianni Schicchi was a tart and vivid comedy. Both operas had their premiere at the Metropolitan Opera in New York City on December 14, 1918, six weeks after the end of World War I. Puccini had written three one-act operas for the evening. The first, Il Tabarro, was a dark exploration of a tragic murder in a romantic triangle. All three have a theme of death.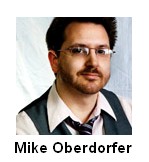 Gianni Schicchi opens with the death of old Buoso Donati. The only tears shed by his family occur when they learn that he has left his fortune and possessions to PBS! Stage Director (and scenic and lighting designer) Mike Oberforfer has updated the opera from 13th century Florence (the story is from Dante's Inferno) to Norfolk in the 21st century. The original libretto highlights that most ugly of sins—greed—as well as self-promotion. Oberdorfer's clever device of setting the drama as reality television allowed the cast to shamelessly upstage each other while mugging for the camera (the audience) and sing some of their lines "privately" to a video camera set-up on stage while scheming to get control of Buoso Donati's car, mansion and shipyard.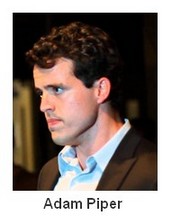 Gianni Schicchi, local con-artist and magician (lyric baritone Adam Piper with perfect comic timing) is reluctantly called in to help the relatives overturn the legitimate will. His daughter, Lauretta (voluptuous voiced soprano Kathryn Kelly) is in love with Aunt Zita's nephew Rinuccio (expressive tenor Dustin Scott) and they hope to marry with money from the estate. Aunt Zita (contralto Arna Majcher) and the smarmy "former Norfolk City Councilman" Simone (bass-baritone Dorian McCall) were hilariously outspoken relatives. All the roles were beautifully played and even the smaller roles were strongly cast.
Wearing Donati's nightcap and gown, Schicchi pretends to be the deceased and dictates a new will giving each relative something but saving the Jaguar, mansion and shipyard for himself. He apologizes to the audience—his actions may send his soul to hell— but he's given the audience a good time tonight. And indeed he did, they all did!

TOI: The Marriage of Figaro
GSA Black Box Theater, August 15, 2015
Review by John Campbell
In this, its third season, Tidewater Opera Initiative offered a fully staged, delightful production of W.A. Mozart's The Marriage of Figaro (1786), sung in English. At the piano was the musical director, the phenomenal Aurelien Eulert who played throughout. The stage director, the multi-talented Scott Williamson of Opera Roanoke, designed a production that fully explored the lust, sensuality and sexiness found in this play by Pierre Augustin Beaumarchais (1784) adapted for the opera by Lorenzo Da Ponte (1786). The comedy exploits the historic time of revolution in France and the United States when servants were beginning to stand-up to the exploitation by the nobility. The Governor's School for the Arts furnished the performing space, and more impressively, the 18 year-old Bradley Fielding who stepped in for the ailing Simon Charette the first weekend.
The scenes were danced with stylized movements, making visual all that sexual energy and intrigue. With minimal set changes from scene-to-scene there were no slow spots in the pacing. The costumes were from the 1920s. To add a dimension of visual richness, paintings by Antoine Watteau (1684-1721) from his Fêtes galantes, a quasi-pastoral idyll in court dress, were projected at the back of the set, giving the flavor of the pre-revolutionary era in France. After all, the play is about life in the household of a count and his countess. Hair and makeup design by the fine soprano Erin Hannon was excellent and the chorus of fourteen—all TOI Apprentice Artist Program members—were well prepared by Chorus Master Elise Krepcho. The effective lighting was designed by Edna Guill. The stage manager Hanna Dewing was assisted by Abigail Acheson and Frances Staples. All members of the team worked in the small space of the Black Box stage to bring us a charming evening of opera.
Six performances with rotating casts over two weekends in August (14-16 and 21-23) fulfilled TOI's mission of giving young, local singers a stage on which to hone their craft, proving once again that there is a large and rich pool of opera talent in Hampton Roads. We saw cast two on the first weekend.
The opera's opening scene was in the bedroom that Count Almaviva (Adam Piper) has offered the soon-to-be-wed couple, Susanna (Shelly Milam-Ratliff) and Figaro (Bradley Fielding, weekend one and Simon Charette, weekend two). They face their first crisis when Figaro says that the Count has given them the room because it's near his bedroom, and she retorts that it's because he wants her nearby, not Figaro. With his eyes now opened, after she leaves he declares that if the Count wants to dance, he, Figaro, will call the tune. I suspect that the French nobility whose heads would soon roll failed to see the humor.
Figaro leaves and Bartolo (Rollin Reeder) and Marcelina (Kristian Bucy-Mesecher-2, Adriane Kerr-1) plot to sue Figaro for a loan she gave him or otherwise force him to marry her. Susanna and Marcellina trade sweetly-delivered insults until Marcellina storms off. Cherubino, the randy teenage boy (Sara Crigger-2, Suzanne Oberdorfer-1), who can be found in most of the bedroom scenes, comes to tell Susanna that the Count caught him with Barbarina and is dispatching him to the army. Cherubino hides when the Count comes and overhears him making advances to Susanna. Basilio (Christopher Burnett) comes in and the Count hides as Basilio promotes the Count's cause with Susanna and gossips about Cherubino being in love with the Countess. As all these strands of plot play out in vocal duets, trios and even sextets we are greatly entertained by the wit and sparkle of the singers who lie, cross-dress and switch clothes to promote mistaken identities.
Stephanie Marx was stunningly effective as the Countess with her characterization and full, rich sound. Adam Piper, with graying temples and masterful demeanor was convincing as the Count. The youthful energy of the soon-to-be-wed couple, Ms. Milam-Ratliff and Mr. Fielding, was winning. Ms. Bucy-Mesecher discovered a whole new dimension of Marcellina as a sensual, slutty woman of a certain age who turns out to be Figaro's mother with Bartolo as father. As things are sorted out they also wed.
Joey Haney, as the judge Con Curzio (Christopher Burnett-1), a June graduate of GSA as is Bradley Fielding, is now attending the Mannes School of Music. Chonise Thomas (Corbin Thomas-Shoup-1) was Barbarina, another of the Count's playmates who asks to collect her reward by marrying Cherubino. The Count, in his chastened state as a caught philanderer agrees as he returns to his loving wife. Rollin Reeder took a second role, Antonio, when just-graduated GSA Senior Bradley Fielding stepped into the role of Figaro with 48 hours notice.
This lithe, young company promises to continue their upward growth, offering a February performance of an opera written just for them. Details to be announced here as things firm-up.
Printer Friendly
Back to TOI Index
Back to Top
Back to Issues Home &nbspCalendar &nbspAnnouncements &nbspIssues &nbspReviews &nbspArticles Contact Us