A Brief History of Messiah
In London, Handel's career as Italian opera composer and impresario was in shambles but he had an invitation from the Lord Lieutenant of Dublin to bring his music there. While still in London, between 22 August and 14 September, 1741 he composed the music for a text compiled by Charles Jennens (1700-1773) from the Bible and the Prayer Book Psalter. He titled the work Messiah. He traveled by ship to Dublin and was delayed in the city of Chester by contrary winds and took this chance to rehearse some of Messiah choruses with local singers.
He docked in Dublin on 19 November and was soon playing organ and conducting some of his anthems and began selling a subscription series of six "Musical Entertainments" at Neale's new Music Hall on Fishamble Street, opened just before he arrived. Subscriptions quickly sold out and a second series was offered. On December 23, 1741 the first series opened with Handel's earlier collaborative effort with Jennens, L'Allegro, il Penseroso ed il Moderato (1740). Later programs offered Acis and Galatea, Esther , Alexander's Feast, several organ and other instrumental concertos. The theater was crowded and audience members were encouraged to leave swords and hoop skirts at home so others could fit into the theater.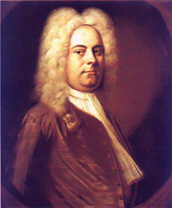 There was a rehearsal open to the public of Messiah on 9 April, 1742. Enthusiasm built and the 13 April performance raised 400 pounds to benefit three charities. In late May Handel conducted his oratorio Saul and on 3 June he repeated Messiah. The entire visit was a triumph and his music became a hot ticket in Dublin for years to come.
In August he returned to London, planning to return to Dublin the following year but his great success with his oratorio Samson at Covent Garden, where he agreed to perform oratorios, unlike operas, allowed during Lent, led him to stay in London. He played to a crowded house in eight performances. It was an important event and demonstrated that English singers in leading roles could hold the attention of an audience and established the pattern for all of Handel's future work. This split London music lovers into two camps, the middle class, with their Evangelicism who supported his music but were suspicious of the hedonistic element in art, and the aristocracy that supported opera.
The first London performance of Messiah, March 23, 1743, advertised it not by name but only as a "New Sacred Oratorio." There was a campaign in the London press to damn the enterprise as blasphemy because an "act of religion" was unsuited to the theater. This history is perfectly understandable (think Rupert Murdoch, today) when we remember that the subject of oratorios must be religious and the music must agreeably unite with the "most pleasing airs of the stage." The work fell flat until 1750 when sly old Handel performed it for charity at the Foundling Hospital Chapel. The rest is history.
Messiah reached the new world with extracts performed in New York City in 1770, in Charleston in 1796 and in Norfolk, Virginia in 1797. The difficulty in performing the entire work was in assembling an adequate chorus and well trained soloists. A full performance took place in Boston on December 25, 1818. (Handel's Messiah A Celebration, Richard Luckett, Magdalene College, Cambridge). There is no definitive version since Handel altered, rewrote or added numbers to suit various performances. In the 19th century enormous orchestral and choral forces became the fashion. Not until the mid-twentieth century did Messiah return to near original proportions with correct tempo and rhythm. With no organ available for figured bass, Mozart had composed accompaniments for other instruments to fill this gap and these are frequently used. Yes, Mozart! See "Mozart's Renovations of Handel's 'Messiah'" - New York Times, December 21, 2011.

Messiah Sing Along
Symphonicity
December 23, 2011
Sandler Center for the Arts
Reviewed by John Campbell
Symphonicity, the symphony orchestra of Virginia Beach, hosted the annual Messiah Sing Along led by conductor David S. Kunkel, who originated and has led all twenty-nine performances. The chorus master for most of these years has been Mark Hudgins. It's a free performance, donations accepted. Year after year the community turns out, filling the Sandler Center's 1200 seats.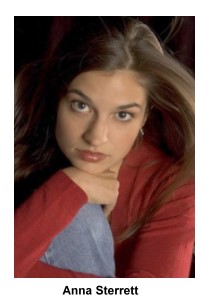 Soprano soloist was Anna Sterrett, an aspiring opera singer. Her silver stream of beautiful sound cut through the orchestra, allowing the text to be understood. Handel brought brought Italian opera star Signora Christina Maria Avoglio, Messiah's first soprano soloist, with him to Dublin. She had been the house soprano in his opera company for many years. In that performance Mrs. Susannah Arne Cibber (her brother was the composer Thomas Arne, 1710-1798) was alto and was a well-known stage actress as well as singer. Arne's wife, Cecilia Young, also sang at the first Messiah.
At the singalong the alto sections were sung by mezzo-soprano Marilyn Kellam. An accomplished singer/actress like Mrs. Cibber, she has performed in cabarets, recitals and over 40 musical theater productions. Her clear, expressive singing let the text shine through. Dr. Kellam supports her "musical addiction" as an internist on the Eastern Shore.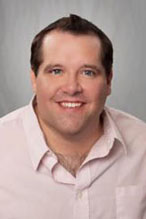 Tenor Jeffrey Easter has a robust, lyrical sound that rang throughout the hall with beauty and power. He covered the role of Radames in Virginia Opera's recent production of Aida.
The solo bass sections were sung by Larry Jay Giddens, a native of the Eastern Shore of Virginia. His career has taken him from the Staatsoper Hamburg to Edmonton Opera and many roles in the U.S. Including Opera Carolina and Virginia Opera. His sound is grounded and firm, large but contained.
I love this event and have attended for 27 of its 29 year history. A group of strangers come together and bond as they bring to life this great musical masterpiece. As it ends we celebrate together what we have accomplished and then disperse back into a world ready to celebrate Christmas. This year there were enough tenors in the audience to give us a full sound. That was very nice also.

Bruckner and Respighi
Symphonicity
Symphonicity Chorus, Old Dominion University Concert Choir and Soloists
February 19, 2012
Review by John Campbell
Ottorino Respighi (1879-1936) at age twenty-one went to Russia as first violinist with a St. Petersburg orchestra where he studied with Rimsky-Korsakov. The instrumental effect he learned "supplies whatever life the music has" (from a Paul Bowles review, 1943).
We heard two works from his Roman orchestral tone poem trilogy. The first, The Fountains of Rome (1915-16), creates a sonic portrait of four fountains where people gather and socialize. The music composed by this violinist featured sweet sounds of violins led by the new, accomplished Symphonicity concert-master Megan Van Gomple.
The second tone poem, The Pines of Rome, written in 1924, offers the listener colorful orchestration, medieval plainchant and folk tunes woven into a tapestry of sound that requires virtuoso playing from each instrumental section. The Pines of Villa Borghese depicts children at play. The Pines Near a Catacomb creates a solemn impression using plainchant. A sinuous clarinet solo introduces The Pines of the Janiculum, a voluptuous nocturne of harp, celesta and murmuring strings. It ends with a recorded nightingale singing as Respighi instructed.
Before the piece began a row of trumpeters and trombonists took seats in the right side of the balcony. The reason became clear during The Pines of the Appian Way where the music creates the tread of ghostly Roman legions marching. The added brass helped create the brilliant sense of a sunrise on gleaming helmets leading to a grand climax.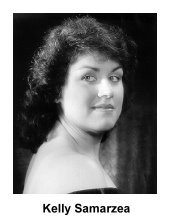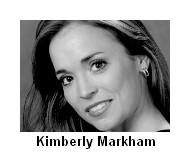 After intermission the 105 member Symphonicity Chorus, led by Deborah L. Carr and the seventy member Old Dominion University Concert Choir, led by Dr. Nancy Klein, took their places behind the orchestra. When Conductor David S. Kunkel came on stage he was preceded by solo vocalists soprano Kimberly Smith Markham, contralto Kelly Montgomery, tenor Brian Nedvin and baritone Chris Hanson. We heard Serenade to Music by Ralph Vaughan Williams, written for a gala occasion in Royal Albert Hall, 1938, the fifty-year Jubilee of conductor Sir Henry J. Woods. Originally written for sixteen vocal soloists and orchestra, we heard Vaughan Williams' later arrangement for four soloists, chorus and orchestra. The broad harmonies make sweet and tender music but the solo voices become like instrumental colors in the orchestra with this huge chorus. The text is from Act 5 of The Merchant of Venice by Shakespeare: a night scene with lovers in the garden reveling in music and moonlight. It was a lovely experience as waves of orchestral sound ebbed and flowed allowing the low notes of contralto Montgomery's voice to soothe the heart and pinpoint high notes by soprano Markham to thrill us.
The most impressive pice was Te Deum by Anton Bruckner (1824-1896). In Conductor Kunkel's introduction he suggested that we look at this piece with its nearly 300 performers as praise music of the nineteenth century. Bruckner was derided by sophisticated Viennese as a country bumpkin and is still less often played in the United States than many European composers. In Europe his symphonies are seen as a continuation of Schubert's last symphony with their contrapuntal splendor, melodic beauty and grandeur of orchestration. His masses are equally splendid.(Oxford Dictionary of Music).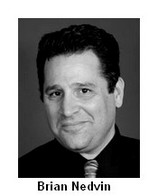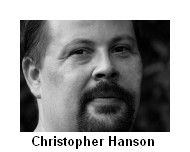 I especially appreciated his setting because the solo, duet and quartet of vocalists was accompanied by chamber-like orchestra. Only the chorus was occasionally accompanied by full orchestra. Praising God is the composer's goal. He was a devout Catholic young man learning to express his faith in abstract, symphonic language. The singers were fully engaged, giving us the feeling tone of the text and the orchestra gave it their all. Brian Nedvin's lovely tenor cut through the orchestra and Chris Hanson's bass added richness. With a community orchestra and soloists who were doing a public performance of this music for the first time you can expect some imperfections. It was a marvelous undertaking and a fine performance. The text sheets in the program added greatly to the experience.

Symphonicity Messiah Singalong
Sandler Center for the Performing Arts
December 23, 2014
Review by John Campbell
The glorious soprano descants of the audience were as stunning as usual as some 1800 persons gathered to experience the Messiah by G.F. Handel at Sandler Center, led by conductor David Kunkel with Chorus Master Mark Hudgins. Some folks came to listen but many arrived with the score in hand and collected in sections designated for each voice type.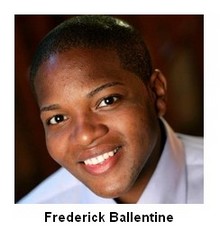 Symphonicity sounded exceptionally fine with the sweet-toned string section under Concert Master Megan Van Gomple leading the way. The fine vocalists in order of singing were tenor Frederick Ballantine, a Norfolk native currently living in Houston where he is a graduate student at Rice University. We remember well Frederick's art songs at the Governor's School for the Arts a few years ago. He is a winner of the Cincinnati Conservatory's prestigious Corbett Competition and an inaugural member of Houston Grand Opera's Young Artist Vocal Academy where he was semi-finalist for the Eleanor McCollum Competition. He will return to Opera Theater St. Louis this summer in The Magic Flute.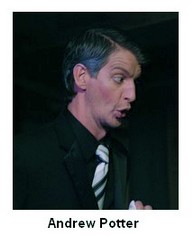 Bass-baritone Andrew Potter, who lives in Virginia, was seen locally in the Tidewater Opera Initiative's Così fan tutte as Don Alfonso in August, 2013. A graduate of Liberty University where he created several roles, he will be seen soon in roles at Opera Roanoke, Opera on the James and Bel Cantanti of Washington, D.C.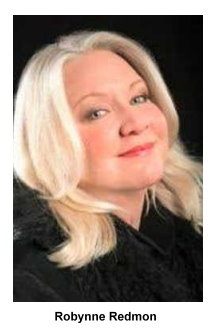 A great local favorite, a mezzo-soprano with an international career, Robynne Redmon returned for this performance from Florida where she teaches at the Frost School of Music at the University of Miami. She can be heard on a Naxos recording of Beethoven's Missa Solemnis for those who want to hear more of her marvelous sound.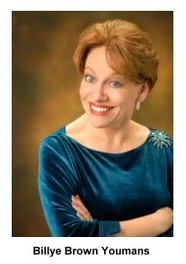 Another good friend, soprano soloist Billye Brown Youmans, rounded out a roster of excellent soloists. Her precise diction and focused sound let us understand all of the texts and her embellishments of musical lines were fresh and exciting.
David Kunkel and his orchestra offer our Virginia Beach area one of a few professional level free Messiah sing-alongs anywhere. Donations are always accepted for those who wish to contribute.

Printable Version
More Symphonicity
Back to Top
Review Index
Home &nbspCalendar &nbspAnnouncements &nbspIssues &nbspReviews &nbspArticles Contact Us