A Season of Schola Cantorum
In the fall of 2007 Agnes Mobley-Wynne became artistic director of Schola Cantorum. The two dozen singers and their director have spent this first season getting to know each other, exploring a wide range of interesting choral songs. They have presented three programs: a winter and spring concert and a community singing workshop in August.
Schola Cantorum's Winter Program of Carols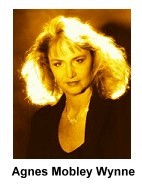 Christmas carols in late January introduced an exciting new chapter in Schola Cantorum's twelve-year history with Agnes Mobley-Wynne as conductor. The program, Truth From Above, was given thrice. We heard them at Trinity Episcopal Church in Portsmouth on January 27, 2008. President Mary Ann Malloy gave a spoken introduction: "Many of our carols for this concert came from the Oxford Book of Carols (1964). Their selection was inspired by a desire to expand the Christmas Season and by the painting shown on our program cover, Mother and Child ascending heavenward on a cloud with Saints Anthony Abbot and Paul, the Hermit looking up (1562)."
The selection of music was wonderful, no predictable Christmas songs were heard. The opening procession by the choir into the church celebrated Mother Mary in a very personal way (Song of the Nuns of Chester,circa 1425) followed by il bianco e dolce cigno by Jacob Arcadelt (1500-1568), a song about the death of a white swan who dies unconsoled, compared to the dying in marital bliss, which is most consoling. Two songs popularized by Joan Baez on her Noël CD, Mary's Wandering, sung in German was followed by Cherry Tree Carol, performed as a duet by Katherine and Erika Danaher, accompanied by Anibal Acosta on guitar.
The chorus in Ave Maria (from Serge Rachmaninov's Vespers) captured the Eastern Orthodix liturgical sound perfectly. Ms. Mobley-Wynne always conducts in a very calm manner but the result was a group sound of great power in Peter Tchaikovsky's a cappella Cherubim Song. Cascades of sweet sound build with ever stronger intensity to a moving climax.
After intermission there were three songs by Ralph Vaughan Williams: The Truth from Above, and later, accompanied by handbells, Blake's Cradle Song and Down in Yon Forest. The word painting in his settings gave a sense of the somber quality of a frozen world. Gustave Holst's Mid-Winter was sung by three altos accompanied by guitar. Their clear diction allowed the audience to understand Christina Rossetti's poem. In Dulci Jubilo, a 14th century German song in vernacular Latin rounded out this fine program.
Sumer is Icumin In
The women wore peony corsages in rich pink shades and the men, a single white rosebud for this mostly madrigal, mostly a cappella concert celebrating spring, love and the renewal of nature presented by Schola Cantorum at Old Donation Episcopal Church. Built in 1736, the setting is as ancient and simple as the sentiment expressed in song. The clear glass of the windows, distorted by patterns formed in that slow-moving liquid over centuries brought the dappled sunlight into the sanctuary in patterns of green and gold.
They came in two-by-two, singing Sumer is Icumin In with its ground bass and six part construction, it is from c. 1240. Broadside ballad by Robert Pearsall (1795-1856) When Allen-a-Dale Went a-hunting and Adew, Sweet Amarillis by John Wilbye (1574-1638) followed. German selections Widmung by Robert Franz (1815-1892) and O Süßer Mai (O Sweet May) by Brahms and Sie Ist Mir Lieb' by Michael Praetorius (1571-1621), a song of the protective love of the Holy Maid. Agnes Mobley-Wynne kept the mood light and celebratory. No weighty sense of age could be found in this ancient repertory.
After a pause the songs were of the erotic kind. Orlande de Lassus (1532-1594), was a Flemish composer who traveled and worked in Italy, France, Germany and England at various times in his life. His madrigals Bonjour mon coeur (Good day, my heart, good day) and Mon coeur se recommende a vous (My heart bids you good day) accompanied by the guitar of Dan Cudney was followed by a saucy tune, Mon P'tit Brave Soldat (The brave soldier) by A.E. Richards, all about the homecoming the lass has planned for her soldier. The text is in English with the juicy ending of each couplet in French.
Handel's lovely Wher-e'er You Walk brought us back to an unrealistic, romantic ideal of love, only to be seduced once again by Henry Purcell's In These Delightful, Pleasant Groves about the revels of spring. Shoot, False Love, I Care Not, and Now is the Month of Maying by Thomas Morley (1557-1603) speaks of the lighter side of a frolic in the barley. Actually we were a day late for May as it was June 1, 2008 when we heard the program, the last of four performances in various churches in Tidewater.
Schola Cantorum Summer Sing 2008
The 7th annual Summer Sing, August 9, 2008 at Chandler Hall in Norfolk, Virginia, rounded out a very successful year of beautiful choral music. As a much loved voice teacher at Old Dominion University, Agnes Mobley-Wynne has been able to attract some of Hampton Roads' best vocal soloists to be part of the group's three program season.
The music workshops provided a busy but casual day of enjoying and learning to perform the featured Maurice Duruflé Requiem, Op. 9. Symphonicity, the Virginia Beach community symphony, has scheduled the work for February 22, 2009 at Sandler Center and this introduction had as a goal familiarizing both interested singers and listeners with the beauty and challenge of this piece.
The rich, enfolding voice of mezzo-soprano Lisa Coston, who sang the Pie Jesu in this sing-through performance, will be featured in February. The baritone soloist in Domine Jesu Christe and Libera Me was bass Charles Stanton, who arrived at ODU one year ago. He has an exciting, stentorian sound. Symphonicity conductor David Kunkel was one of the sixty-five plus attendees. There were sign-up sheets for the February performance and also for singers who wish to be part of Schola next season.
For Duruflé (1902-1986), composition was a slow, laborious process of impeccable craftsmanship and constant revision. He has only ten published works. Duruflé looked back to plainchant for inspiration. As a virtuoso organist he gave the organ a prominent role in the orchestra. Following Fauré's example he omitted the Day of Judgment section to concentrate on rest and peace, borrowing the In Paradisum from the burial service to end his piece.
The work can be heard on Hyperion CDA 6691 with mezzo-soprano Ann Murray, baritone Thomas Allen, the English Chamber Orchestra and the Corydon Singers, Mathew Best, conductor, 1986. The CD also includes Duruflé's Four Motets on Gregorian themes, Op. 10.
Mr. Stanton has a beautiful and powerful baritone voice and an impressive performing resume. He taught at Plymouth State University in New Hampshire before coming to ODU. See review above of the Schola Cantorum Summer Sing in which he soloed.
All reviews by John Campbell unless otherwise noted.
More Schola Cantorum
Printer friendly format
Back to Review Index
Home &nbspCalendar &nbspAnnouncements &nbspIssues &nbspReviews &nbspArticles Contact Us