Former GSA Student Will Liverman, Jr
Studies Opera at Juilliard
William Liverman, Jr., who speaks of his former teacher Robert Brown (1956-2009) as his "musical father" is a 2006 graduate of the Governor's School for the Arts and has since completed a full scholarship undergraduate degree at Wheaton College outside Chicago. While in college he sang in the chorus of Porgy and Bess.
In February, 2010 he competed as one of 30 singers for three slots in the Juilliard School graduate vocal program. As quoted in the Beacon, Will Liverman says "The audition was really stressful. There's a lot of pressure involved because those who are picked receive callbacks on the same day." (He had previously been offered a full scholarship at Rice University). "I had my mind set on Rice, because I almost didn't think I would make it." But how to pay for living in New York? Juilliard came through with a full scholarship and a monthly living stipend. Looking back in my notes from his senior year of 2006 I see he sang Florence Price Song to the Dark Virgin at the Liederabend and my notes read "deep, deep bass, powerful voice." Don't be surprised if some day he sings at the Met.
Governor's School for the Arts Begins
Performances for 2010-2011 Season
On December 18th and 19th, 2010 the Vocal Music Department of the Governor's School for the Arts opens their performance season with a Liederabend, literally an evening of songs, at Chandler Recital Hall. This year's theme is "Opera Composers Writing Song." Year after year a small group of dedicated teachers foster the development of talented young people, many with career goals of being professional performers in vocal music. There are a growing number of success stories for GSA graduates.
The continuing faculty members for this season include Charlene Marchant, who teaches diction and voice and Michael Regan who is accompanist and vocal coach, Dr. Stephen Cook, choral director, Christina Palmer and Alan Fischer. New faculty members are Shelly Milam, and another former student, Shavawn Holmes. Anne Scott Davis, who along with Michael Regan and Alan Fischer took over the late Robert Brown's choral director duties until Stephen Cook came on board, has relocated to Lamar University in Beaumont, Texas. Beginning in January she will work on a masters degree and is teaching private vocal students and has a church job.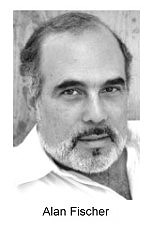 Alan Fischer, department chair, is busy getting everyone prepared for the Liederabend and several other vocal performances that include an evening of cabaret, an opera, a recital of opera scenes and a seniors' recital. On March 19 and 21, 2010, Mr. Fischer staged a concert version of Mozart's The Marriage of Figaro at Old Dominion University Theater. He conducted the GSA Opera Orchestra on center stage with the opera scenes unfolding next to or in front of the instrumentalists drawn from the GSA Instrumental Music Program with student Gabby Potter as concertmaster.
In the director's note Mr. Fischer points out "though we lack a 'traditional' set and our orchestra is on-stage rather than in the pit, you will find that this is a fully staged production of Mozart's masterpiece." He goes on "Since class distinctions and philandering husbands (and wives) are still a current topic, we use contemporary costumes...It is the working class characters of Figaro and Susanna who outwit the upper class nobles." All GSA vocal students sang as principals or as chorus. Using two separate casts for most parts, the principals could take on a second role the following night or be part of the chorus.
The production made use of projected scenes of bedrooms, the palace, gardens, etc. The opera is sung in English. By using two potted plants to suggest a garden Mr. Fischer simplified all of the staging and gave me a chance to focus on the freshness of the music and a new understanding of how gracefully the plot unfolds.
The school's mission is to give students the training and experience that build self-confidence. The voice arrives at its own pace, fills out, gains sweetness. The muscular ability to sing a trill comes for some students earlier than for others; the same for vocal power. The brilliant choral sound makes up for any weakness in solo voices that are in the process of maturing.
The vocal program has experienced great and ongoing success. For Alan Fischer it is not just a job, it is a lifelong passion. He told us in a email last year "Two of my seniors, both big-voiced sopranos, passed the Curtis Institute screening auditions...Both are from my studio...These are the third and fourth students to be accepted to audition at Curtis from GSA in the last 15 years." He goes on to explain that high school students are in competition with sopranos through post-graduate level with few slots available to study at Curtis. He closes with the phrase "Daddy is proud!"

The GSA website lists former students who have made successful careers. Check it out. One of these is soprano Barbara Quintiliani who gave a guest recital with the GSA Orchestra led by Conductor Jeffrey Phelps who got his foundation as student cellist at the GSA some years ago before he studied further to become a successful professional.
Ms.Quintiliani sang Canto a Sevilla by Spanish composer Joachin Turina. In conversation after the performance we learned that Monsterrat Caballé had recommended that Turina's seven song cycle would suit her voice well. Caballé, one of my favorite voices for 35 years now had a stellar, world-wide opera career and is retired and hosts a vocal competition in Spain. Ms. Quintiliani met Ms. Caballé when she awarded her the Verdi Prize at the Francisco Viñas International Vocal Competition in Barcelona where she also won the Grand Prize and the Audience Prize in 2006.
In her performance here the warm beauty of her big voice warmed our hearts on a very cold evening. The GSA Orchestra accompanied the vocal parts of the Turina piece giving a dynamic setting for her voice. A wide range of other orchestral music filled out the evening including the Cuban Overture by George Gershwin and an exciting current piece Danzón No.2 (1994) by Arturo Márquez (b.1950), this Mexican composer's internationally acclaimed composition.
After our August Artsong Update came out her vocal teacher, Anna Gabrieli emailed us from Boston where they both live: "Thanks so much for this wonderful newsletter! I was delighted to read about Dorothy Maynor. I heard her sing when I was a teenager and always remembered her depuis le jour! I hope this finds you both well. I am looking forward to Barbara's Norma in Chautauqua in July (2010). Her Maria Padilla in Wexford was amazing! All the best, Anna." Hugh Canning of the London Times wrote: "Maria Padilla is a brilliant vehicle for a fire-snorting bel canto diva, and Wexford found one in the American soprano Barbara Quintiliani." Visit Barbara Quintiliani's website at www.barbaraquintiliani.com
Another GSA graduate who's building a major career in the opera world is Marjorie Owens. She joins the Dresden Semperoper for the 2010-11 and 2011-12 seasons. Roles this season in Dresden include: Elisabeth in Tannhäuser, Leonora in Il Trovatore, Countess Almaviva in Le Nozze di Figaro, Foreign Princess in Rusalka, and First Lady in Die Zauberflöte. Last season, Marjorie Owens was heard in her celebrated portrayal of the title role in Ariadne auf Naxos at the Boston Lyric Opera. She made her debut as Gerhilde in Die Walküre at Paris Opera and covered the title role of Aida and several of these roles at the Metropolitan Opera. A few years back she was a Grand Finals Winner of the Metropolitan Opera National Council Auditions. For more information go to Columbia Artists Management at www.cami.com

Governor's School for the Arts Lieberabend 2010
The annual Liederabend presented by the vocal music department of the Governor's School for the Arts on December 18 and 19, 2010 had something new. With the piano lid closed, new accompanist Stephen Z. Cook brought just the right amount of piano sound based on the power of the student's voice and what was appropriate for the meaning of the song. The other innovation, a spoken introduction by the singer for each selection, put the songs in context. Both changes are excellent.
The evening of art songs featured songs by composers known primarily for their operas. More than thirty selections were followed by choral songs by Schubert, Mendelssohn and Rossini, directed by Dr. Cook, accompanied on the piano by Michael Regan. In Schubert's Die Nacht (Night) all eight male vocalists were in the balcony singing a cappella. It was lovely. Emma Tracy's big sound backed by the male chorus and piano sang Die Allmacht (The Almighty). Emily King and Jackie Pileckas were soloists for Mendelssohn: You spotted snakes (A Midsummer Night's Dream) and senior Katie McCarthy was featured in Rossini La Cerita. Different soloists were featured on Sunday's repeat performance.
Featured composers ranged from Barber to Verdi in the solo songs. We were entertained by the sweet, little sound The daisies by Barber, solos by the Gutierrez brothers (two of triplets) singing Bellini to two songs from Berlioz Les Nuits d'été, Bernstein I Hate Music (five short songs) by Katie McCarthy, Bolcom Song of Black Max by Jermaine Woodard. There were three English folk songs set by Benjamin Britten, The foggy dew sung with laser clarity by Brandon Bell, The Ploughboy by Raphael Johnson and Waly Waly in a straightforward rendition by Khalil Pratt.
There were many songs we had not heard done by students before. A duet and three individual songs by Rossini from La regata Veneziana were lots of fun, as were his La pastorella delle Alpi featuring the voices of seniors Madeline LaRossa, Faith Jenkins, Morgan Melville and Katie McCarthy. Though not yet a senior, Emily King sang one of the regata songs.
There are so many promising young voices that we will have the joy of hearing as they develop. Do not let the idea of high school singers discourage you from attending. You will be amazed at how good they are.

Governors School for the Arts 2011 Operas
March 25, 26 & 27
As a companion opera for Purcell's Dido and Aeneas, Puccini's Gianni Schicchi is a perfect choice. Dido is a tragic story; Gianni, a comedy that involves much stage action and ensemble singing. To simplify things by updating the time to the 1950's they were able to bypass 13th century costumes and trappings. A comedy about family greed at the death of an elderly relative is timely because human nature is always the same.
They truly mourn the old man's passing only when they learn that he has bequeathed his fortune (his donkey, mansion and sawmills) to the local monks. Rinuccio, played by Derek Dubay, wishes to marry the daughter of a peasant farmer, Gianni Schicchi. He has great respect for the intelligence of his intended father-in-law and suggests to the grieving relatives that only Gianni can straighten out the bind they are in. With an inheritance he can marry his beloved, Lauretta, played by senior Madeline LaRossa who gets to sing the well-known O, Mio Babbio Caro, the only aria in the opera. The relatives express their snobbery about the peasants but all get on board with Schicchi's plan to impersonate the deceased long enough to change the will. Schicchi's price is the donkey, the mansion and the sawmills.
Jermaine Woodard was perfect in the role of Gianni with his comedic timing, powerful voice and his usual infectious exuberance. To give the students more stage opportunities there is a second cast; in the next performance Schicchi was played by Brandon Bell. There are fifteen roles in the opera giving confidence-building experience to many. After the ruse works and Gianni chases the irate, dysfunctional relatives out of what is now his house, he sees the young lovers and is pleased because, after all, he did it for them.
The tragedy of Dido and Aeneas is updated to the future with an open stage set with a throne stage right and with tall, narrow arches behind which were projected images that vary from a garden, to a building facade to the stars and planets and finally a spaceship waiting to carry Aeneas home.
Dido is the widowed Queen of Carthage, played by Jackie Pileckas in her first stage role. A storm blows the ship of Prince Aeneas of Troy (Zachary Gutierrez) to her shore. She cannot resist his charms. The evil Sorceress (Chloe Stewart) in this production is a scientist who wants to take over as ruler of Carthage. The witches are the secret police who are ready to serve the totalitarian government. Evil triumphs over good as a distraught Dido takes her own life, distressed by the sudden departure of Aeneas who has been manipulated by the Sorceress. Dido's dying lament When I am Laid in Earth is the lovely aria that concludes the opera. In the 1680s, when Purcell wrote the opera, many people in England still believed in the power of witches. We especially enjoyed the beautiful designs painted on the four witches' faces and their dreadlocks that might have been styled by sticking their fingers in an electrical outlet. The chorus was grand.
Alan Fischer conducted the nineteen member orchestra that included faculty members Patti Watters, flute and Dr. Stephen Z. Cook, keyboard. He also directed the production. Original set design by Shawn Crawford – GSA Theatre with additional set design and lighting by Elwood Robinson. Costumes were by Donna Owens with additional design by Rebecka Pileckas. Musical preparation by Dr. Cook and Michael Regan; Stage Manager was Christina Palmer.

More GSA


Printer Friendly Format
Back to Review Index


Home &nbspCalendar &nbspAnnouncements &nbspIssues &nbspReviews &nbspArticles Contact Us