Jeffrey Phelps Conducts GSA Symphony
May 28, 2009: The GSA instrumental music department presented a program titled Two Nights in May. The May 28 performance opened with Campbell Shiflett playing Prelude and Fugue in B-Flat Major by J.S.Bach, a technically challenging piece. We heard him again in Poco adagio by Dvorák in a piano four-hands arrangement with Conner Murphy and then as a last minute substitute in Waltz by Rachmaninoff with Christian Van Hoose and Jacob Akney. They created this Paris café music raised to a sophisticated level with six hands on one piano. A Chopin prelude was played by Geoff Seemueller in which he captured the romantic spirit. Jason Agola followed, also playing a prelude by Chopin with its many moods. Playing notes accurately is a first step in becoming an accomplished interpreter at the piano.
GSA Concerto Competition finalists were then presented in performance. Fourth-year senior Pearl McReynolds, in the first movement of Lalo's Concerto in D, was offered precise coloristic support by the orchestra as she played cello music filled with Romantic yearning. A tall, young woman in a colorful, floor-length gown, she was impressive in the continuous, dramatic playing. Marla Smith was flute soloist in the Moderato movement of Cécile Chaminade Concertino, Op. 107. The romantic sweep of the orchestra set the impressionistic mood for the demanding, playful flute runs. Ms. Smith, a willowy blond in a fern-green dress, is a four-year senior who brought Chaminade's music alive. The other two competition finalists were featured the following night.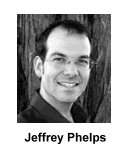 I can't help wondering if any of our readers have heard the Shostakovich 12th live before? We owe Jeffrey Phelps a debt of gratitude for programming it. The symphony was overshadowed by the composer's long withheld 4th Symphony, first performed in December 1961. The 12th was first heard in October of the same year. Laurel Fay, in her biography of Shostakovich, says "The Fourth Symphony revealed Shostakovich's active, if maverick, engagement with the post-Beethoven symphonic tradition, especially with the music of Mahler."
Scored for a medium-size orchestra, the 12th is subtitled "The Year of 1917" and is dedicated to the memory of Vladimir Lenin, leader of the Bolshevik Revolution. The reader can find a detailed description of the movement titles and their programmatic connections at Wikipedia.org. For this reviewer that information is irrelevant to my experience of hearing the music.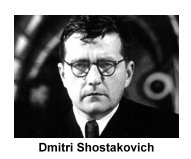 The expansive cello and brass opening theme, soon joined by the whole orchestra pulled me into this music's great sense of urgency. The rich, complex percussion builds in intensity, riveting the audience's attention. The youthful performers seemed energized and enthralled by the challenge of what they were creating. The cello and brass theme returned, varied and quieter, again followed by an even more brilliant percussive climax. This pattern repeats as a sort of round that explores a different sonic pathway at each return. In the second return there is a touch of Romantic feeling; in the third a hint of hopefulness. At the next cello/brass return, here accompanied by prominent pizzicato violins, I clearly hear the dawn/sunrise music of Mahler's 2nd "Resurrection" Symphony. The glorious, rich sound awakens but then stops progressing and turns introspective. The clarinet solo could have been inspired by Mahler's pre-dawn birdcalls. The power of brass suggests a possible sunrise and the low, repeating kettle drum strikes create a drone accented by pizzicato strings. The flutes and oboe create tension. The big climax is a sort of drums-on-parade with all instrumentalists playing but the accidentals create a sour accent. This cuts through any thought of banal hero-worship of a great leader.
The four minute long third movement has a folk-like tune that is fun but dissolves into greater urgency with prominent kettle drums. The ten minute last movement, "The Dawn of Humanity," has none of Mahler's laid-back spaciousness - that simply cannot be heard in Shostakovich's world. As Jeffrey Phelps commented "This symphony is like having a wild bear for a pet - you get used to each other but then once and still again the piece terrifies me." The playing was polished and the enthusiasm of the players was contagious. Mr. Phelps served the music well with his precise, unassuming conducting.

Carmina Burana Presented by Governor's School for the Arts
The Spring Dance Concert for the Governor's School for the Arts on May 29 & 30, 2009 was performed at the Wells Theater in Norfolk. A diverse selection of dances were presented by the 63 dance students with dance department Chair Deborah Thorpe in charge.
The program began with a very athletic piece Rhythm Impulses choreographed by guest artist Jon Lehrer to music by Black Night called Brandenburg Concerto.
With music by Hip Hop Beat Makers in a song Lollipop nine dancers bounced up and down to the beat. So much varied simultaneous activity was hard to take in but the students seemed to enjoy the choreography by Bellamy Eure who has been part of the dance faculty at GSA since 2005.
A lengthy excerpt from Act III of Swan Lake with music by Tchaikovsky was staged by Kathy Brenner who has been with GSA since 1997. The lovely costumes were loaned by Milwaukee Ballet and Old Dominion University. At a ball in the Prince's castle princesses from foreign lands display national dances giving great variety to the program. It was all very classical and very lovely and was a showcase for the varied talents of the students at many levels of development.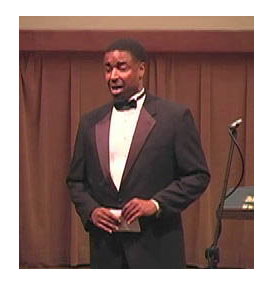 The capstone of the evening was a grand collaboration in Carl Orff's Carmina Burana (1937) choreographed by Todd Rosenlieb. Robert Brown conducted the GSA Vocal Music and GSA Musical Theater singers and pianists James Senson and Michael Regan and percussionist Bryan Maurer. With eight principal dancers, ten soloists and an ensemble of eighteen others plus nine vocal soloists and a chorus of around seventy, this huge undertaking realized Orff's desire to create total theater where music, words and movement come together to produce an overwhelming effect. Orff would have been pleased. He wanted this scenic cantata to be an exhilarating evening of entertainment.
Mr. Rosenlieb's choreography captured and enhanced the storytelling in his dance designs. The medieval Latin song texts are about love, lust and the often grim reality of the turnings of the wheel-of-fortune. Twenty-four poems were selected from a 13th century German manuscript of over 200 secular Latin poems found in a monastery, now housed in the Bavarian State Library, Munich. The singers sing of drowning their sorrows. With the Swan (sung by a tenor) the turning of the wheel-of-fortune becomes the turning of the spit as he is roasted to a turn. The circles of dancers lying on the floor and their subsequent movements seem natural to the cycles of our lives.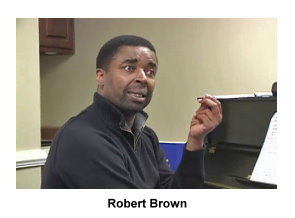 Conductor Robert Brown led a well coordinated performance of impressive polish. Sad to say, this would be Mr. Brown's last major performance. He died August 19, 2009 from a long illness, leaving an impressive legacy of young vocalists that he has helped to grow, many of them having gone on to impressive achievements in the wider world.

To view a video tribute to Robert Brown (from which these images are taken) visit the GSA website at www.gsarts.net

Governor's School Liederabend
Chandler Hall was filled with glorious music on Saturday, December 19 and 20, 2009, to honor the memory of teacher Robert Brown who died last summer. A portrait of Robert Brown on the inside front cover of this season's program booklet quotes him: "Education without practical application is useless information." The Vocal Music Department of the Governor's School for the Arts makes sure each student has plenty of stage performance experience before they graduate into, most often, a prestigious college music program.
It all started this year with the traditional Liderabend, an evening of art song. This year we heard duets by Rossini, Dvorák and Mendelssohn followed by the Fauré Requiem performed in tribute to Robert Brown, a beloved teacher, hard-working chorus director, principal coach and accompanist from 1994 to 2009. Mr. Brown's sense of humor and force of will were principal tools in his helping timid freshmen to become polished, confident singers by their senior year.
New this season was bringing two students on stage to sing duets instead of only solo performers. To my ear this is an important innovation resulting in greater self-confidence for each singer and stronger performances, especially for the freshmen. Also new is listing only two vocal categories for all student performers: soprano/alto and tenor/bass. This recognizes the fluidity of young voices, allowing a different way of choosing repertory that suits the individual at that time, allowing each student to come into his own adult voice naturally.
The program opened with Henry Purcell 's glorious Sound the Trumpet and Gioacchino Rossini's very funny Duetto di due Gatti (Duet for two cats). From there we heard Antonin Dvorák's Moravian Duets (sung in Czech), Op.23, #1 – 8 and #11 followed by Brahms' Four Duets and Felix Mendelssohn's Four Duets. The versatile pianist Oksana Lutsyshyn played with the piano lid closed, allowing the young voices to be heard without competition. This was definitely a change from Mr. Brown at the piano who often competed for dominance with the voice.
The Vocal Music Department chorus, directed by Ann Scott Davis, sang Brahms Mainacht (May night) and Schubert's Standchen (Serenade) with Senior Bridget Cooper as soloist. There was power and clarity in the performance with piano, though in the Sunday afternoon performance timing was a little less precise than it needed to be in the Schubert.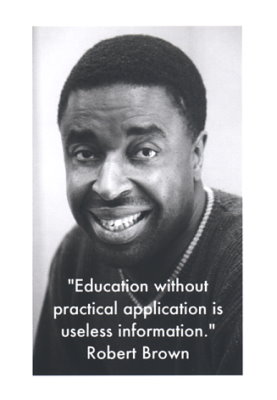 As would be expected, the duets ranged from tentative to masterful depending on the experience of the performer but there was no such issue when all the vocal students joined together as chorus to pay homage to Mr. Brown in the Gabriel Fauré (1845-1924) Requiem. For the Sunday, December 20, 2009 performance Brandon Bell soloed in the Offertory; Morgan Melville in the Pie Jesu (Katie McCarty on December 19th); Jermain Woodard in the Libera Me. All did a fine job, led by Chorus Director Michael Regan and together the 42 voices gave an inspired performance to honor their beloved mentor and teacher. An orchestra made up of one violin and four cellos and four violas, bass and two horns, organ and harp created an ambiance for the voices. The players included fellow faculty and friends of Robert Brown. For all the beauty and exuberance there was a profound sense of personal loss. Robert is gone. I'll close by quoting Alan Fischer from the program.
"On a personal note, Robert and I worked together for 15 years building this program, grooming these young singers and preparing them for the world that awaits them. He loved music and he loved teaching these students. To say he will be missed is an understatement. We didn't always agree, but we always made everything work out in the end. What I wouldn't give to hear his rich, joyous laugh or that voice filling the corridor screaming FISCHER!!!!!!!!!! just one more time."

Back to Top


Printer Friendly Format
Back to Review Index


Home &nbspCalendar &nbspAnnouncements &nbspIssues &nbspReviews &nbspArticles Contact Us