GSA Plays Stravinsky's Rite of Spring
Governor's School for the Arts Orchestra, Jeffrey Phelps, Conductor
Roper Performing Arts Center, June 3 & 4, 2013
Review by John Campbell
In 100 years the The Rite of Spring has gone from being hissed at and causing a near riot at the opening performance on April 29, 1913 to being played and appreciated by high school students, including a dozen or so freshmen. Ninety-two players led by Jeffrey Phelps turned in a stunning performance at the Roper Theater on June 3rd and 4th.
The tour de force display of young talent opened with String Quartet in D minor Op. 56 Voces Intimae (1909) by Jean Sibelius (1865-1957). The student Serafina Quartet had Emily Newton and Christopher Cardelia sharing first and second violin positions, shifting after the first movement, Casey Hogue, viola and Torin Wright, cello. The lyrical music was emotionally provocative. The Andante, first movement, felt nostalgic with lots of accidentals and often featured deep cello tones. The Vivace, second movement, had many fast notes and a dark emotional hue. The Allegro continued the brooding mood.
Lisa Armistead played Hungarian Rhapsody No. 11 in A minor (1847) by Franz Liszt (1811-1886) on the theater's Steinway with its beautiful, sweet sound. The lyrical, thoughtful, quiet, lengthy opening gave way, after a pause, to fast and furious Liszt only to return to quieter passages. Ms. Armistead offered deep power when needed, impressive cross-hand technique and well-shaped lyricism.
Grace Lewis gave us Tom Johnson's novel composition Failing (1975) for bass and amplified voice. A cleverly constructed reading by the bassist as she plays is a self-conscious verbal exploration of the challenge of coordinating spoken text and music as smoothly and naturally as possible, all the while preoccupied with possible failure.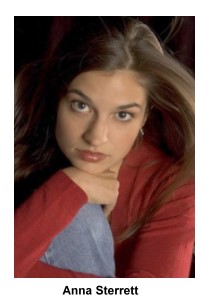 Before intermission we heard an exquisite performance of Trois poems de Stéphane Mallarmé (1913) by Maurice Ravel (1875-1937) featuring soprano Anna Sterrett with a nine-piece chamber orchestra led by Stephen Coxe, Artistic Director of Instrumental Music. The flawless singing was accompanied by instrumental players who found the perfect balance with the voice in the languid, moody music. Curious about how Ms. Sterrett came to sing with the GSA Orchestra, we asked her and learned that last year Dr. Coxe "assisted me in reading through a new role I was premiering." The success of that collaboration had him asking "me about a month ago to sing this work and I accepted. Usually it is sung by a lyric-mezzo. So this was a stretch for me but I enjoyed the challenge very much." We are exceptionally pleased by Steve Coxe's focus on bringing live performances of songs by Ravel and Debussy to Tidewater listeners.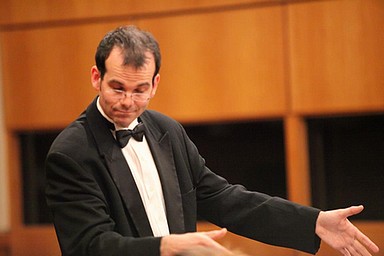 After intermission the full GSA Orchestra played Le sacre du printemps. When questioned about the placement of the instrumentalists on stage conductor Jeffrey Phelps replied "Lots of orchestras change their seating based on the behavior of the hall and the specific work. For the Rite, our basses were most comfortable close to the timpani. I also enjoy the conversation between the violin sections when they are across the stage from one another. It's more difficult for them to hear, but it encourages better listening and brings even more attention to how the parts complement each other. This also gets the violas and cellos facing out, something that really helps with clarity and overall depth of string sound at the Roper. We are always busy trying new things with seating. The GSA musicians are always asking to completely mix the seating in orchestra rehearsal so they can sit next to someone new and experience another part. Of course, the brass all rush to the front. It sounds hilarious, but it's amazing what just a few minutes of that will do when we return to our regular positions."

Governor's School for the Arts Opera Scenes Concerts
Director Alan Fischer, Pianists Stephen Z. Cook & Michael Regan
Roper Performing Arts Center, June 1 & 2, 2013
Review by John Campbell
There was so much talent in the Governor's School for the Arts Vocal Music Department this year that it took two performance dates to put it all on stage with only one repeat; the Barcarolle from The Tales of Hoffmann was done both performances. Six scenes from Mozart operas, three from Puccini and two from Offenbach, were staged by Department Chair Alan Fischer and two from Bizet's Carmen. Graduating seniors Emma Tracey and Derek Dubay each directed a scene from Donizette's L'Elisir d'Amore. With costumes, lighting and movement, each scene came to life.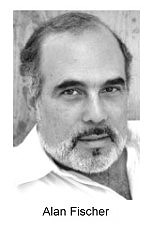 There were twenty-one scenes all together and a dozen of these were directed by students and the rest by Mr. Fischer. Both programs opened with music from Offenbach's Les Contes d'Hoffmann (The Tales of Hoffman) and both featured the powerful chorus with its beautiful sound with soloists. The Barcarolle from Act 2 featured junior Aja'mi Grays and freshman Mackenzie Staicer who sang of the pleasures of love with guests at a party. On the second day senior Kaylan Calderon was the doll Giulietta and senior Jackie Pileckas sang the trouser role of Nicklausse.
Junior Miquelle Buss directed and sang the title role of Lakme by Delibes. Senior Matré Grant shared the Flower Duet with her.
Sophomore Andrea Gadzinski was an impressive Mimi in Act I of La Bohème by Puccini, nicely paired with senior Derek Dubay as Rodolfo. Senior Kaylan Calderon staged the charming, effective scene.
Both programs had a scene from Carmen staged by junior Sarah Yaden. From Act 3 Stefany Spencer as Carmen stood apart from the card readers as a foretaste of the tragedy to come. In Act 2 on Sunday, Victoria Buckman was Carmen and Katelyn Dayrit was Frasquita; Charity Lyons was Mercedes and Derek Dubay Remendado. All are graduating seniors. Joey Haney as Dancairo was the only underclassman. The men ask the women to charm the custom officials so they can move the contraband. Carmen refuses; she is in love and will meet her man later. The scene is in a speakeasy of the 1920s with "deceptively playful music."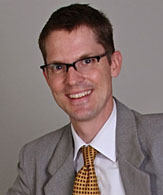 Puccini's one act opera Suor Angelica was given a powerful, dramatic staging (Fischer) to bring the first evening to a close. Angelica, Sarah Yaden was sent to a convent because she was pregnant without a husband. Seven years later her aunt, the Principessa (Jackie Pileckas) brings her news of her parents' death and asks her to sign over her inheritance to her sister who is getting married. She also learns that her boy child died two years ago. La Badessa (Mother Superior) was Chloè Stewart and the nuns were sung by Kira Jersild, Matré Grant and Stefany Spencer.
Other opera treats for the audience were the opening scene of Mozart's Così fan tutte featuring junior Joshua Ross, sophomore Cale Cox and junior Raiquan Thomas and two duets from Queen of Spades by Tchaikovsky featuring freshmen Lilly Camacho, Iyanna Robertson, Emily Hilovsky and Sammi Garcia.
Several seniors performed only in scenes we missed. Unfortunately we saw only the last two scenes of the second program on Sunday afternoon and these seniors performed only on that program. Every graduating senior deserves a review. I will turn to the Senior Class of 2013 Vocal Recital we saw on May 3. Derrick Brown sang art songs. His small, sweet instrument was well-suited to Quilter's The Answer and Brahms' Dein Blaues Auge. A.J. Wiggins, with his lovely, big sound gave us Campi's Nina and Caccini's Amarilli with all the expressiveness in the voice. Khalil Pratt shared the stage with Zoe Carr in Tonight from Bernstein's Westside Story. Later he sang Vaughn Williams' Vagabond in a fine, commanding voice and with excellent diction he captured the mood of the story. A very mature sound emanated from a petite Zoe Carr when she sang My Man's Gone Now (Gershwin's Porgy and Bess). The urgency in her voice as she sang Nebbie by Respighi was memorable. We will not be surprised to see her name in lights someday soon. She and several others, too many to name, are very accomplished.
Arriving late, only to hear the applause for Chloe Stewart's staging of the Act 4 moonlit garden scene from Mozart's The Marriage of Figaro, we heard Ms. Stewart sing Cassandra in Berlioz's Les Troyens. The powerful, moving scene (directed by Fisher) had the large chorus in costume as ancient Trojans and Cassandra in a wildly evocative dress. The Greeks have ended their ten year siege of Troy and have left behind a large wooden horse. The Trojans have pulled the horse into the city. All the people celebrate, except Cassandra who warns that it is a trick. Greek soldiers have emerged from the horse at night and taken the city. Cassandra leads the women who band together in the temple. As the Greeks enter Cassandra stabs herself with a sword. Before the shocked Greeks can do anything, all the woman die by their own hand and thus avoid being raped and taken as slaves. Stunning!
To close the program the comedic poison scene from Così fan ttte by Mozart was directed by Anyeé Farrar and Khalil Pratt. Two young women and two young men are in love. The guys are called away to war. Two young men from Turkey arrive in exotic costumes and try to seduce the two young women. Unsuccessful, they fake taking poison as the girls watch in horror. A fake doctor comes to cure them with a giant magnet. Recovering, they ask for a kiss from the other guy's girlfriends but the young women flee. It is all a ruse because of a bet with their older friend who says that women's love is fickle. The only seniors in this cast were Kaylan Calderon and Khalil Pratt as one of the loving couples, proving once again that the stream of talented young performers will offer us a fine season next year even as we celebrate the seniors who gave their farewell performance.

Back to Top


Printer Friendly Format
Back to Review Index


Home &nbspCalendar &nbspAnnouncements &nbspIssues &nbspReviews &nbspArticles Contact Us