Adolph Hailstork's Gift of the Magi and Other Seasonal Favorites
Bay Youth Symphony Orchestra & The Virginia Children's Chorus
TCC Roper Performing Arts Center, December 22, 2013
Review by John Campbell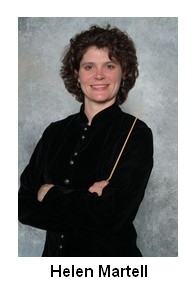 This holiday gift to the community, in the form of a concert, began with Fantasia on Greensleeves composed by Ralph Vaughan Williams, played by the forty-member Bay Youth Symphony Orchestra conducted by Helen Martell. Their playing of this lovely music was excellent. It was followed by Antonio Vivaldi's Concerto No. 4 in F minor, Op. 8, RV 297, "L'inverno," better known as Winter from the Four Seasons. Vahn Armstrong, Concert Master of the Virginia Symphony, was soloist with strong support from the BYSO. His ornamentation was outstanding.
The six boys of the Virginia Childrens Chorus Chamber Singers sang a winning, accurate a cappella Go Tell it on the Mountain (arr. Jennings) quietly and with persuasion. Paul Putnam is director of the Chamber Singers and played the piano for The First Noel (arr. Forrest). In Carol of the Bells Jon Michael Paul was lead vocalist. The courage of the young men, including Brian Thomas Blair, Chance Harbour, Jonathan Putnam, Liam Jonathan Serron and Camden Spence to create the sound of bells' a cappella pitches as if plucked from the air was most impressive and accurate! The sixteen-member full ensemble sang Angel's Carol by John Rutter with piano.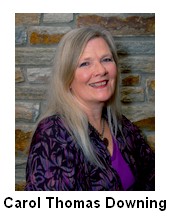 Founder and Artistic Director Carol Thomas Downing directed the forty-member Concert Choir in three songs. An a cappella Aleluya (from Canticos de Navidad) by Juan Orrego-Salas had a reverent, joyful energy. Believe (from the Polar Express) was a lively, accessible, winning tune from the movie. The set closed with the traditional English carol I Saw Three Ships (arr. Archer) with piano and was most energetically sung.
The Chamber Singers then joined the Concert Choir to sing the traditional spiritual Amen! Tell it on the Mountain! (arr. McDonald) with its syncopate beat. The male voices were overwhelmed but they gave it a valiant effort. The BYSO joined the combined choirs in Two Old World Carols (arr. Cable), Pat-a-Pan and Fum, Fum, Fum that brought the first half to a spirited conclusion.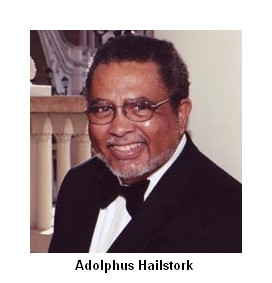 After intermission the headliner event, The Gift of the Magi, completed the program. The O. Henry (1862-1919) short story from 1900 has a profound message of love and generosity during the Christmas season. Della and Jim, a young couple living in New York City wish to give the other a special gift. In 2009 composer Adolphus Hailstork set the story as a twenty-five minute choral suite with orchestral and dance segments. Carol Thomas Downing had originally conceived the idea for the piece. For this new version the children sing four choral arias embedded in the reading of the narrative by Ms. Downing while soft water color images from book illustrations by Lisbeth Werger are projected on a screen.
The BYSO accompanied the soloists Cassie Davies, Hannah Baker and Cailin Gwaltney. In O. Henry's story Jim pawns his watch to buy Della combs for her long, golden hair. She sells her hair to get money to buy him a fob and chain for his watch. Unwrapping gifts was a shock but young, innocent love won the day. It is a story that renews and focusses us on love and generosity.
I especially enjoyed the euphoric music that accompanies Della's getting the money to buy a gift for Jim. The last song text needed to be spoken before it was sung to make the desired impact for the conclusion. Ms. Downing told us later that the mikes of the three soloists were not turned on. We should have heard "And here have we lamely related to you the uneventful story of two foolish & lovely children, who most unwisely gave the greatest treasure of their house." This has been corrected on the CD available from www.vachildrenschorus.org.
Praise is deserved for all who serve the children's' desire to grow in the art of music and for the students for their hard work and accomplishments.

I. Sherman Greene Chorale in A Salute to Black Composers
Blessed Sacrament Catholic Church, Norfolk
February 16, 2014
Review by John Campbell
The stained glass windows were flooded with brilliant sunlight at Blessed Sacrament Catholic Church at the 4 P.M. opening, a most welcome relief after all the gray days of this cold and snowy winter. The church was well-filled by a large, attentive audience.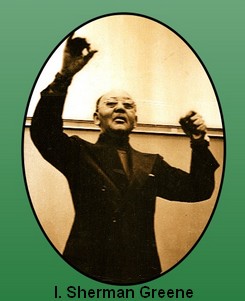 The I. Sherman Green Chorale was organized by Mr. Greene in 1972. Originally, all the singers were alumni of Booker T. Washington High School, led by Mr. Greene who was director of the Booker T. Washington High School Choir. Over its forty-two year history it was later led by Dr. Carl W. Haywood, Mr. Terry Butler, Dr. Sheila M. Harleston and currently by Elizabeth Eccles. During his tenure Mr. Butler added performance venues, broadened and diversified repertoire and added current and former Norfolk State University singers to the Chorale.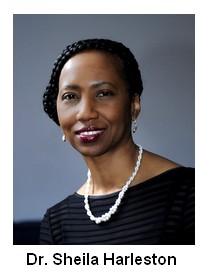 For this program the Chorale was joined by the University of Maryland Eastern Shore Concert Choir led by Dr. Sheila Harleston and from Alexandria, Virginia, the Alfred Street Baptist Church Sanctified Symphony Orchestra, conducted by Mr. Jamal Lee. Some twenty of the thirty-eight member orchestra were in attendance and played the prelude, Awesome God (Rich Mullins, arr. Billy Payne) and My Tribute (Andrae Crouch, arr. David Winkler). The opening piece had a dreamy, Broadway sound. Crouch is a "visionary and trailblazer" of contemporary Gospel music and his compositions are a staple of churches of many denominations.
After a greeting by Mrs. Olivia Cauthen, Secretary of the ISG Chorale, the orchestra played The Faithfulness of God Medley with a fanfare opening and a march with snare drum: My Faith Looks Up to Thee. Clarinet and flute led into It is Well with My Soul and Tis So Sweet to Trust in Jesus. The joint choirs led the audience in Great is Thy Faithfulness which concluded with dramatic tympani strikes.
In an arrangement that shows a spectacular use of vocal groupings, the UMES Concert Choir sang a cappella The Star Spangled Banner followed by He Ain't Coming Here to Die No More (Noah Francis Ryder, 1914-1964) with a soprano solo and the choir humming the first verse and a beautifully sung second verse. City on the Hill by Marvin Curtis (b. 1951), accompanied by the orchestra, is a song of praise ending with a choral alleluia and an instrumental fanfare. An a cappella Precious Lord, with familiar words set to a new tune by Arnold Sevier (b. 1949), music director at Pilgrim Baptist Church in Chicago was followed by Walk Together Children in a Gospel setting by Moses Hogan (1957-2003) of this great camp meeting hymn.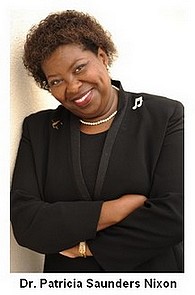 At the center of the program was a set of our art songs written by Harry T. Burleigh and sung by soprano Patricia Saunders Nixon with pianist Geraldine T. Boone. First Ms. Nixon gave a brief biographical description of Burleigh's life and his pivotal role in American art song. Burleigh composed some 300 works, including 130 art songs. He published fifty settings of spirituals—including his most well-known, Deep River—for solo voice and piano and several works for solo piano. He was a noted baritone concert soloist and church singer as well as musical editor for music publisher G. Ricordi and Company.
Dr. Nixon then sang four songs by Burleigh. The love song Just a Wearin' for You is sentimental and displayed the lovely sound of her voice and in Savior Divine her sound was succor for the heart. On the word "lamb" she folded her hands as in prayer and the very high note on "ransomed soul" to end was full and dramatic. A song from 1916, The Gray Wolf, with a text by Arthur Symons, speaks of the challenge and pain of drug addiction in metaphorical terms with a low-voiced brooding intensity. The drama in the piano was Schubertian and Ms. Boone gave us the nuance and the drama. A novelty song that originated from Burleigh's settings of collected plantation songs, De Ha'nt (The Haint) gave Dr. Nixon the opportunity to become an actress in voice and gesture. A more acoustically friendly space would have made hearing the details of the text clearer. The singer did her part. Dr. Nixon's complete dissertation can be accessed on our website.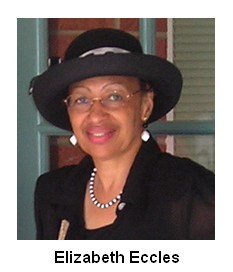 Finally we heard the I. Sherman Greene Chorale sings alone. Way Down 'n the Valley to Pray opens with a deep bass solo while the Chorale is humming with coloristic touches arranged by Andre Thomas (b. 1951). Thomas is a celebrated choral director and professor at Florida State University. The beautifully articulated text of I've Been Buked by Hall Johnson (1888-1970) was followed by a spiritual, Walk Together Children arranged by Raymond Wise (b. 1947) that celebrates the great camp meeting in the promised land where the saints are encouraged to walk, talk, sing and shout all in a marvelous rhythm. Mrs. Eccles is such a lively director that it appears that she is physically pulling the sound from the willing choir. Randy Walston, in his second full season with the chorale, accompanied on piano.
The choirs combined to sing Moses Hogan's arrangement of Lift Every Voice for Freedom. It opened with a deep bass voice reading the freedom text which was followed by We Shall Overcome arranged by Uzee Brown (b. 1950) and accompanied by strings. The sound was glorious and brought to a close a fine afternoon of music making.
When Lilacs Last in the Dooryard Bloomed
Back to Choral Performances Index
Back to Top
Home &nbspCalendar &nbspAnnouncements &nbspIssues &nbspReviews &nbspArticles Contact Us