Celebrating Composer Harry T. Burleigh
On January 20, 2014, Martin Luther King Day
By John Campbell
This weekend is the culmination of work began over a year ago on an Artsong Update issue highlighting and celebrating the life and art songs of Harry T. Burleigh.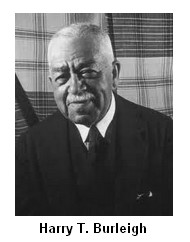 Three components are part of our celebration. First, as I write, today is the book launch for Craig von Buseck's biography of Harry T. Burleigh titled Nobody Knows: The Forgotten Story of One of the Most Influential Figures of American Music, published by Baker Books (http://bakerpublishinggroup.com/books). It is a hardbound, 256 page book retailing for $17.99 (also available in a Kindle edition). The book launch today at 7:30 is in New York City at Calvary-St. George's Episcopal Church where Burleigh was a baritone soloist for more than fifty years. His hiring as the first Black soloist caused a split in the all-white congregation. He received a glowing endorsement from J.P. Morgan and other high-profile church members. I read a copy of the draft of Nobody Knows months ago and am only now completing my review.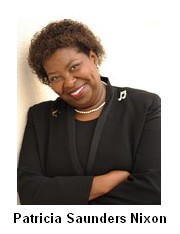 Second, with her agreement, we are adding to the Artsong Update website Harry T. Burleigh Art Songs: A Forgotten Repertory the doctoral dissertation of Patricia Saunders Nixon of Norfolk State University. We have compiled an alphabetical listing of Burleigh's art songs, the majority of which are listed in Dr. Nixon's dissertation. We have found a few more and suspect there are more out there. If any of our readers have knowledge of others, please contact us and we'll update our list. The spirituals arranged as art songs for solo voice with piano accompaniment are widely sung and well known and are not included in our list.
Burleigh's original biographer, Anne Simpson, tells of his deciding, late in life, that he preferred to be remembered as a composer of art songs rather than as an arranger of spirituals. Dr. Nixon's efforts are a step on the path toward bringing his art songs into the active repertory. Burleigh's name belongs on the list of early twentieth century art song composers along with Charles W. Cadman, John A. Carpenter and Edward MacDowell. Fortunately, today's singers are embracing lyrical, tonal songs again after the mid-century near obsession with atonality.
The third component is highlighting the CDs that are available so that listeners can hear Burleigh's art songs. In local recitals we have heard Lorraine Bell, Charlene Marchant and Dr. Nixon sing Burleigh's art songs but you must turn to CDs to go deeper into this repertory. The alphabetical song list also contains a discography with sources for each song available on CD. This too will be updated as new CDs become available. The CD of Regina McConnell, who grew-up in Norfolk, is totally devoted to Burleigh's art songs and is our number one pick with twenty- three songs and an insightful booklet and texts of the poetry set to music. Oral Moses' CD Deep River offers eleven art songs and eight spirituals. His Amen! CD offers two more. From the Southland: Songs, Piano Sketches and Art Songs of Harry T. Burleigh on the Premier label offers seventeen, five of Burleigh's most popular titles, and two cycles, Saracen Songs (seven) and Five Songs of Laurence Hope by Metropolitan Opera tenor Philip Creech and others (for the other singers, see the CD list below). Karen Parks' Nobody Knows: Songs of Harry T. Burleigh has seven art songs and eight spirituals (this 2008 CD is in no way connected with Mr. von Buseck's book of the same title). Individual art songs can be found on CDs by Thomas Hampson, Darryl Taylor and William Brown.

Book review of the story of Harry T. Burleigh
Nobody Knows: The Forgotten Story of One of the Most Influential Figures in American Music,
published January, 2014, Hardcover 256 pages, Baker Books, $17.99
By Craig von Buseck
Reviewed by John Campbell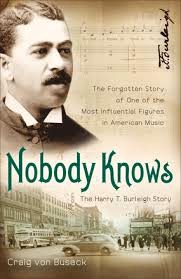 In a vividly told story of the life and times of the African-American composer Harry T. Burleigh, author Craig von Buseck gives us the social context that made possible this pioneer of American music. The book is structured around two stories, moving back and forth between the story of Burleigh on his way to New York City in 1892 to audition for the National Conservatory of Music and the story of the life of his maternal grandfather, Hamilton Waters, a slave on a plantation on the Eastern Shore of Maryland in the 1830s. Songs and stories were transmitted orally in a society where black slaves were not allowed to learn to read and write. His grandfather, while a young slave, learned spirituals from his mother, Lovey.
Creating vivid dialogue for historical characters, von Buseck brings their stories alive on the page. Where possible the author presents actual documents from Burleigh and those around him helping to make this a detailed and nuanced account of his life. The texts set in Burleigh's spirituals are used throughout the book and are always given interesting contexts.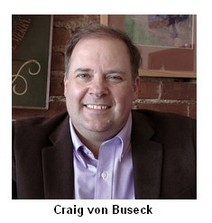 Von Buseck's telling of grandfather Waters' vicious beating for trying to learn to read (he was nearly blinded) is vividly cinematic. As a result he and his aged mother were of very little economic value to his owner who allowed him to work in town to save money to purchase their freedom. There he met Lucinda, an educated woman of American Indian and Scottish parentage who had trained as a maid in the household of the governor of New York. As soon as he gained his freedom the three of them headed west toward her parents in Michigan. By 1843 he, his wife and three daughters were living in Erie, Pennsylvania. In 1855 their oldest daughter, Elizabeth, Harry Burleigh's mother, graduated from Avery College in Pittsburg with a degree in French but was only allowed to become a janitor in the Erie school where she might have taught. She married Henry Thacker Burleigh, a Civil War Navy veteran from Massachusetts. Their second son, Harry, was born in 1866.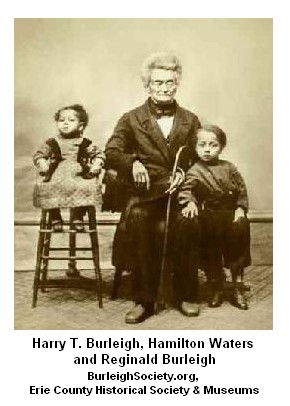 Harry Burleigh displayed musical talent early in life, singing in his local church and later as a paid singer at other churches and a local synagogue. Burleigh's mother worked for Mrs. Elizabeth Russell, Erie's leading socialite and served when Mrs. Russell had touring classical musicians performing in her home. One of her guests was the wife of the philanthropist Francis Thurber who in 1885 founded the National Conservatory of Music of America in New York City. Mrs. Thurber hired Antonin Dvorák (in New York City, 1892-1895) to be director of the conservatory. Dvorák was interested in coming to American because of the large salary and his interest in indigenous music. Before being offered the position he had heard the Fisk Jubilee Singers on their European tour. At the school Dvorák heard Burleigh singing spirituals in his trained baritone voice, while Burleigh was working as night janitor to cover his living expenses, though his tuition was free. They immediately bonded.
There was a mutual benefit to both men. Burleigh wrote musical manuscripts with an engraver's hand and became copyist for Dvorák where he absorbed stylistic elements of European music. Dvorák encouraged Burleigh to write down the songs of his people. In 1895 Dvorák returned to Europe. Burleigh finished his musical training and continued to develop his vocal career. From 1903 onward his art songs were being published by William Maxwell Music Company and later by G. Ricordi and Company. Though not in von Buseck's book, we know that in February 1899 Burleigh sang a benefit at Hampton Institute (now Hampton University). He sang songs in Hebrew, Italian, German and French. In May 1914 the Hampton Institute newspaper described Burleigh as one of the most gifted of all American baritones and the foremost singer of his race. Two years before, Burleigh had become musical editor at Ricordi Publishing Company in the U.S. and in 1915 they brought out his art song He Sent Me You (Frederick H. Martens). The next year they brought out Child Jesus Comes from Heav'nly Heights (text Hans Christian Andersen).
Later that year they published his major work, Jubliee Songs of the USA, a compilation of art song settings of traditional spirituals. It included his most famous spiritual, Deep River. As Dvorák had urged, following the European art song format of poetry set for a solo vocalist, Burleigh had arranged traditional spirituals as solo songs. Marian Anderson, Paul Robeson, Roland Hays and a host of others carried these songs to the world. Years later there was some controversy over how Negro songs should be performed. Burleigh continued to argue in favor of European musical form. Always a courteous gentleman, Burleigh led a full and happy life, living until 1949.
There is a scholarly biography of Burleigh by Anne Simpson, Hard Trials: The Life and Music of Harry T. Burleigh. It is out of print and expensive. Craig von Buseck's new book fills the need for a popular, readable telling of the life story of this remarkable composer.
Art Songs of Harry T. Burleigh
Back to Top
Back to Review Index
Printer Friendly Format
Home &nbspCalendar &nbspAnnouncements &nbspIssues &nbspReviews &nbspArticles Contact Us