A Fine Romance: Selections from American Musical Theatre
Sondra Gelb with Chuck Woodward
Simon Family Jewish Community Center
Sunday, December 11, 2011, 4 pm
In the usual busy December holiday season it was fun to take a break from shopping and Christmas music for a program at the Simon Family Jewish Community Center in Virginia Beach. This was one of several events around a traveling exhibit, A Fine Romance, Jewish Songwriters of American Songs, 1910-1965.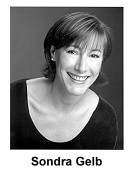 Sondra Gelb opened the curtain on American musical theater in a comprehensive program of music by a dozen Jewish-American composers of the twentieth century. The two-hour extravaganza offered entertainment and education and featured the voices of some of Hampton Roads' finest performers.
As host, Ms. Gelb warned us "As producer and programmer of this performance you are somewhat at the mercy of my personal tastes. With such a vast array of composers and repertory, I chose today's fare by virtue of its historical, political and musical importance." Recalling her excellent Simply Sondheim program last year we felt totally comfortable to let her lead us on this musical adventure. Charles Woodward was the pianist, offering his sensitivity and sense of occasion to this staging of some fifty songs. Ms. Gelb introduced each composer with a short biography followed by songs.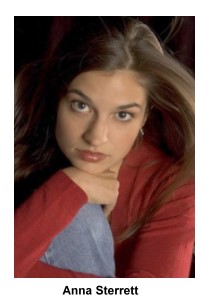 Jerome Kern (1884-1945) from age six wanted to be a songwriter. First we heard A Fine Romance, a dialogue between soprano/belter Dowler Young and baritone Wally Schachet Briskin as fall guy. Four selections from Show Boat followed. At age forty Kern began working with librettist Oscar Hammerstein II; they wanted to make the songs integral to the plot. We heard Make Believe, a charming fantasy of a possible love sung by coloratura-soprano Anna Sterrett, a singing actress who is busy building a career, paired with tenor Brian Nedvin who teaches voice and has directed two musicals at Old Dominion University this season. The polished performance with its wonderful vocal blend was exhilarating. Ms. Gelb sang Can't Help Lovin' dat Man with a knowing edge. Ms. Young created the innocent young woman in Life upon the Wicked Stage and Gregory Gardner sang Ol' Man River with a voice as deep as the Mississippi River he sang about. Mr. Gardner teaches voice at Norfolk State and Hampton Universities.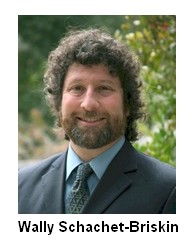 Before Kern died suddenly in 1945 he had been working on what would become the musical Annie Get Your Gun. The producers, Rodgers and Hammerstein, then gave the task of writing the score to Irving Berlin (1888-1989). There's No Business Like Show Business by Irving Berlin from Annie Get Your Gun (1946) offered a fun ensemble piece and They Say It's Wonderful and Anything You Can Do by our opening couple, Ms. Young and Cantor Schachet-Briskin. Like a Hollywood crooner Cantor Schachet-Briskin sang Blue Skies. The song was written for a forgotten 1926 Berlin show and became popular years later only after it was interpolated into a Rodgers and Hart musical.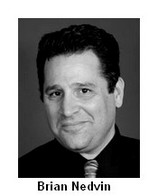 Brooklyn born and bred George Gershwin (1898-1937), who was an excellent pianist and accompanist, wrote hauntingly beautiful melodies with complex harmonies. The show Lady Be Good (1924) included the song Fascinatin' Rhythm, performed on Broadway by Fred and Adele Astair and "old world operetta hastened toward its inevitable, syncopated death." In a medley of three songs, Brian Nedvin displayed his acting chops in Fascinatin' Rhythm; Cantor Wally was a real showman in Lady Be Good; followed by Greg Gardner and Sondra Gelb in a swinging performance of I Got Rhythm. Ms. Sterrett and Mr. Gardner in Bess, You is My Woman were outstanding with other singers humming along. She sang Summertime in a glorious, clear, high voice while he gave us I Got Plenty of Nuttin' with his own rich sound and dramatic, seemingly effortless notes.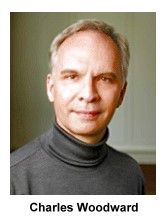 Composer Richard Rodgers (1902-1979) with librettist Lorenz Hart (1895-1943) put some thirty musicals on stage over a 23 year period. They were an odd couple: Hart was a gay, unreliable, alcoholic; Rodgers a homophobic, misanthropic alcoholic. From their works we heard: Bewitched, Bothered and Bewildered from Pal Joey (1940), their most daring musical with its realistic, cynical and immoral story, unsavory characters and suggestive lyrics. Pal Joey failed because it was ahead of its time and shocked the audience that was used to escapist musical comedy. Times changed and a 1952 revival and a 1957 film were highly successful. We heard Sing for Your Supper by the three women and My Funny Valentine by Ms. Gelb alone. Vocally there were some issues in the three numbers but it only made the characters they portrayed more believable.
Oscar Hammerstein II (1895-1960) replaced Hart as Rodger's lyricist and together they gave us Oklahoma! (1943), South Pacific (1949) and The Sound of Music (1959). It was widely assumed that Oklahoma would fail; it had no opening extravaganza, no chorus line and no interpolated songs for sheer entertainment. Rodgers and Hammerstein believed that all the songs and dances should advance the plot. They were right! Their success was a game changer for musical theater.
You've Got to be Taught (South Pacific) addresses the sensitive subject of interracial marriage. This should come as no surprise since as early as 1927 Hammerstein had written Show Boat where he expressed sympathy for the situation of black people in America and included an interracial love story. Sondheim characterizes the two giants, whose work he subsequently deconstructed in his own work, in Newsweek: "Oscar Hammerstein was a man of limited talent and infinite soul. Richard Rodgers was a man of infinite talent and limited soul."
For the title song, Oklahoma!, the entire company joined together to create an exciting, full sound. High school junior, tenor Nicholas Richardson, wearing a red vest and wide smile had given us Kansas City and Ms. Sterrett did a lovely rendition of Out of My Dreams. From South Pacific, high school senior, baritone Nicholas Raja sang You've Got to be Taught. Mr. Gardner gave us a winning Some Enchanted Evening. The title song from The Sound of Music came alive in the singing of Ms. Young. Cantor Wally playing guitar sang Edelweiss and the whole company came together for Climb Every Mountain.
Leonard Bernstein in 1956 wrote Candide and in 1957 West Side Story. The operatically trained voices of Ms. Sterrett and Mr. Nedvin created believable characters from both musicals: Glitter and be Gay (Ms. Sterrett) and Make Our Garden Grow (Sterrett and Nedvin), Maria and Tonight. The young-man sound of Nick Richardson worked perfectly for Cool from West Side Story.
Frederick Loewe was born in Berlin. His father was a famous operetta tenor and created the role of Danilo in The Merry Widow in Vienna. Educated in Europe, he had a difficult adjustment, becoming homeless for a time in New York. After teaming-up with Alan Jay Lerner, they found success in 1947 with Brigadoon. Ms. Gelb chose They Call the Wind Maria (Paint Your Wagon) and two songs from My Fair Lady for our pleasure.
Frank Loesser (1910-1969) is best known for Guys and Dolls and his groundbreaking Most Happy Fella. He wrote both lyrics and music with some wonderful ensemble pieces. Why groundbreaking? He probed deeply into the emotional lives of his characters. In the trios and quartets individual characters voice their inner thoughts. Standing on the Corner sung by the male quartet featured a charming, natural-sounding solo part by Nick Raja followed by My Heart is so full of You by Ms. Sterrett and Mr. Gardner.
As we came to the Stephen Sondheim (b.1930) part of the show, Oscar Hammerstein is once again a part of the story. After Sondheim's parents divorced his mother moved with the eleven-year-old Stephen to Pennsylvania where their neighbor was Hammerstein. He became a father-figure, mentor and teacher to Sondheim. Later, he studied music with Milton Babbit. Sondheim's big break came when an overworked Bernstein drafted him to write lyrics for West Side Story. We heard four songs from A Funny Thing Happened on the Way to the Forum (1962). The opening number by the entire company, Comedy Tonight was followed by Ms. Sterrett singing Lovely. Ms. Gelb's contralto voice was especially affecting in That Dirty Old Man.
Composer Jerry Bock with lyricist Sheldon Harnick created Fiddler on the Roof (1964). This hearty exploration of sorrow and joy in a Russian shtetl (Jewish village) gave us the character Tevya with his big heart. Cantor Wally was featured in If I Were a Rich Man and also in Sabbath Prayer and the company brought us a grand finale with L'Chaim! Shostakovich pointed out its appeal when he saw the film while visiting America: "The primary emotion is homesickness, even though the motherland is a bad, unloving country, more a stepmother than a mother - people still miss her, and that loneliness made itself felt. "
"If Irving Berlin can write it we can sing it" Ms. Gelb told us before the company sang the encore, White Christmas, with one small change: "I'm dreaming of a White Hanuka."
Back to Top
Back to Review Index
Printer Friendly Format
Home &nbspCalendar &nbspAnnouncements &nbspIssues &nbspReviews &nbspArticles Contact Us