Soprano Lorraine McFadden Bell Sings Again
Carver Memorial Presbyterian Church, Newport News, VA
January 21, 2012
Review by John Campbell
With Dr. Carl G. Harris, Jr. at the piano, Lorraine Bell presented a solo recital of sacred music titled "He Touched Me," signaling the end of her vocal crisis. Over the last several years the center of Ms. Bell's voice has gradually shifted, giving her more power in the top of her range. It had been a rough transition. For several years her nuanced interpretation was there but she had no power to project the sound out to the audience.
With her new sound, her ability as a soloist is restored and we gathered to celebrate with her. She feels that God, through the Holy Spirit, restored her voice and that her home church, Carver Memorial, should be the venue for her comeback. The recital was a fund-raiser presented by the Alice Rollins Circle.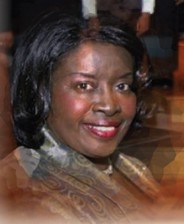 Drawing on history, Ms. Bell sang Now Let Every Tongue Adore Thee, by Philipp Nicolai, arranged by J.S. Bach. Both Marian Anderson and Dorothy Maynor had used the piece to open their recitals. She followed with Alleluia from Exsultate Jubilate by Mozart. In both, her singing was meaningfully nuanced with spectacular top notes. Dr. Harris' beautiful touch on the Yamaha piano was just right. In The Lord's Prayer (Albert Hay Malotte) and On Eagle's Wings (Michael Joncas) her vocal tone was especially warm and soothing
Ms. Bell's lower notes seemed lighter, somehow more delicate in Hear Ye Israel from Elijah by Felix Mendelssohn but with no loss of dramatic power in the declarative parts of the text. The clarion tone of "Be not afraid, I am Your God" was overwhelming.
After intermission the Boys Choir of Hampton Roads sang a medley of popular tunes: Brothers Sing On (Grieg, arr. McKinney), Make Them Hear You (Flaherty, arr. Funk) and Let There Be Peace on Earth (Miller & Jackson, arr. Brimhall) from memory and with sweet, on-pitch tones in parts. The Boys Choir of Hampton Roads was organized in 1997 by Geraldine Boone of Norfolk State University, who accompanied the boys, aged 6 to 17. Director Julius E. McCullough, whose review of Virginia Symphony's Songs for a Dreamer appeared in Artsong Update last winter, is devoted to using music to provide discipline and focus to build self-esteem for these youths. The program notes tell us: "It is remarkable to note that each member of The Boys Choir has distinguished himself as an honor student at his respective school."
Ms. Bell continued the program with a medley of hymns with a gospel flavor: I Must Tell Jesus (Elisa Hoffman) with an a cappella first verse; then without pause she moved into It is well with my Soul (Phillip Bliss/Horatio Spafford) with a piano riff that rocked; then Blessed Assurance (Fanny Crosby/Phoebe Knapp) with its vision of rapture.
A set of spirituals began with Guide My Feet (Jacqueline Hairston) which was followed by Is There Anybody Here? (Who Loves my Jesus) (Roland Carter) and I am Seeking for a City (R. Nathaniel Dett) sung with real excitement and rhythmic flow that captivated the audience.
Ms. Bell returned with a microphone and demonstrated that a tastefully amplified voice can let us hear nuanced details with lovely, natural tone. She sang a set titled "Songs of Inspiration," continuing the happy feeling of an audience caught up in the spirit of the music. Lena J. McLin's arrangement of Call Jesus is a series of vocal variations on the words "Call Jesus" with some explosive top notes. Ms. Bell then gave us a pitch perfect This River (that runs through my life) by Uzee Brown followed by Ordinary People (Danibelle Hall).
Her testimonial closing song, He Touched Me (and made me whole), summarized the message of this recital of celebration.
Ms. Bell has resumed her doctoral work at Shenandoah University and is an active vocal professor at Hampton University.

Lorraine Bell, Soprano & Chamber Players
European & African American Art Songs
Ogden Hall, Hampton University, Sunday, October 23, 2016
Review by John Campbell
Soprano Lorraine Bell has had a triumphant return to the concert stage after having overcome her medical vocal challenges of the last several years. The first half of the program offered German, Italian and French songs while the second showcased African American songs by Moore, Hailstork, McLin and Osterman. The collaborative artists added spice to the experience and all were part of the Hampton University Music Department.
With the youthful, personable Dr. Collin Richardson at the organ, Ms. Bell sang Dank sei Dir Herr (All thanks to Thee, Lord), arranged by choral director Siegfried Ochs (1868-1929). The origin of this repertory standard is unknown. We were on the edge of our seats as her recital voice came to life once more. How appropriate that it was in this song of thanks!
With Dr. Lori Shipley on flute and Roscoe Redcross at the piano, Ms. Bell sang Ave Maria by Giulio Caccini (1545-1618). This flute and soprano duet, with voice adding floated cantabile phrases, sounded confident. Dr. Shipley, who concertizes widely, is deeply involved in research of music from the Holocaust. Mr. Redcross and his wife Dianne are owners/directors of Hampton Academy of Music, Dance and Drama, Inc. in Hampton, Virginia.
Trumpeter Robert Ranson retired from Hampton University in 2002 after 22 years as an assistant professor there. He and Ms. Bell were equal partners in Let the bright Seraphim (from Samson) by G.F.. Handel (1685-1759) with piano accompaniment. Ms. Bell's voice strengthened as the song developed.
Ms. Bell, a long-time advocate for women composers, sang Ich wandelte unter den Bäumen (I roamed under the trees) by Fanny Mendelssohn (1805-1847). The text by Heinrich Heine is one of 300 settings by Fanny; several of her songs were published under her brother Felix's name in her lifetime. As usual, Ms. Bell's ability to convey the sense and emotion in this song of thwarted love came through clearly, enhanced by rich piano textures. In contrast, the exuberant Mandoline by Gabriel Fauré (1845-1924) followed. She closed the set with Depuis le Jour (from Louise) by Gustave Charpentier (1860-1956). In this song of rapturous joy in a blossoming young love, Ms. Bell proved to be a master of emotional nuance. She offered this song "In memory of Dorothy Maynor, Hampton Alumni and founder of the Harlem School for the Arts in New York City. This selection was a signature aria of her concert career."
After intermission Ms. Bell chose art songs that embody the African American experience. In Watch and Pray, Undine Smith Moore (1904-1989) captures the harsh reality of slavery. The song is a dialogue between slaves—mother and daughter. The daughter will be sold "down to Georgia" and they are not likely to see each other ever again. Mama's advice is "watch and pray." The message is understated and powerful. Young students can only experience vicariously what we have lived through during the Civil Rights Era. Difficulties by Adolphus Hailstork (b. 1941) from his four-song cycle, Songs of Love and Justice, is a setting of a text by Rev. Martin Luther King, Jr. "It is difficult to like some people...someone bombing your home...threatening your children...Jesus says: Love them...for love is greater than like."
Lena J. McLin (b. 1988) has created a valedictory song for Dr. King, He Had a Dream, using King's own words: "Free at last, thank God almighty…" to capture the spirit of the man who was martyred for seeking equality for people of color.
The final piece, For My People, has text by Margaret Walker, and music by Eurydice V. Osterman (b. 1950). It was read by narrator Rylan A. Harris, who is a graduate of Hampton University, an organist and minister of music. The musical sections tell the story of the economic and social exploitation of Black Americans up to the present. Sung phrases from Motherless Child, Wish I'd Never Been Born and Lift Every Voice and Sing were woven into the drama with a goal of moving us into a place of healing.
Back to Top
Printer Friendly Format
Back to Review Index

Home &nbspCalendar &nbspAnnouncements &nbspIssues &nbspReviews &nbspArticles &nbspContact Us