Robin Redmon and Charles Woodward at Chandler Hall
&nbsp&nbsp&nbsp&nbsp&nbsp Robynne Redmon's recital at Old Dominion University's Chandler Hall on February 23, 2004 was wonderful. She stands and her whole person is quiet but once she begins to sing she is immediately emotionally available to her listeners.
&nbsp&nbsp&nbsp&nbsp&nbsp It is always a treat to hear Robynne Redmon's beautiful mezzo-soprano voice, especially in new repertory. With the excellent Virginia Chamber Players she sang the chamber version of Luciano Berio's (1925-2003) Folk Songs. The eleven arrangements are drawn from European folk songs and two folk-like songs from Kentucky by John Jacob Niles: Black is the Color and I Wonder as I Wander, which opens the piece. Beverly Kane Baker's viola solo between verses in Black… was especially fine. The source for the other songs included Armenia, France, Sicily, Sardinia, Azerbaijan and Italy. Actually the Italian songs were written by Berio himself for his student Cathy Berberian in 1949.
&nbsp&nbsp&nbsp&nbsp&nbsp Berio, who died last year, was born in Milan, Italy, but lived in the U.S. from 1945 to 1971 and married the American singer Cathy Berberian in 1950. She was well-known as an interpreter of modern vocal music and he did this piece for her. It was premiered in 1964, the year their marriage ended. The colorful musical settings enhance the experience of these folk tunes, several of which are familiar in other settings, some of which I prefer. John Dixon's setting of I wonder as I wander is a case in point, reviewed here in January.
&nbsp&nbsp&nbsp&nbsp&nbsp Each hall has its own acoustic and Chandler Recital Hall is a superb space, and so it was exciting to hear much of the same repertory we had heard in Williamsburg in this venue. Ms. Redmon and Mr. Woodward were equally reliable performers in both spaces and so a comparison was possible. Ms. Redmon repeated three sets of songs that she did at her Art Song of Williamsburg recital last fall. Maurice Ravel's (1875-1937) Cinq Melodies Populaires Greques are seven short songs which offer a challenge to singer and pianist and Charles Woodward at the piano was impressive throughout, especially in the solo piano in Jota.
&nbsp&nbsp&nbsp&nbsp&nbsp The other selections were Siete canciones populares Espanola by Manuel de Falla (1876-1946) and four selections by Gustav Mahler (1860-1911) from Des Knaben Wunderhorn. That review can be seen on the AU website http://www.artsongupdate.org/Issues.

Mahler's The Song of the Earth at Virginia Symphony
&nbsp&nbsp&nbsp&nbsp&nbsp Gustav Mahler (1860-1911) wrote Das Lied von der Erde in 1907-1910 in the same time frame that he wrote symphonies Eight, Nine and Ten (unfinished). His music is an expression of his intense spiritual experiences. He uses a large orchestra with extremes of color for both voice and instrument. Is he trying to create a state of rapture in the listener, one in which the listener is transfixed by the beauty of the immediacy and power of the moment? He overwhelms with the power of the whole orchestra and contrasts it with the delicacy of chamber music or the fragility of the sound of a solo instrument, sometimes the human voice.
&nbsp&nbsp&nbsp&nbsp&nbsp Approaching the performances of the Virginia Symphony on February 28 and 29 as a gift of committed music making is appropriate. This was a first performance of the work by the orchestra, its excellent conductor JoAnn Falletta and the singers Robynne Redmon, mezzo-soprano and Thomas Rolf Truhitte, tenor. In many ways a work in progress, it offered the Tidewater listener the excitement of something fresh and new.
&nbsp&nbsp&nbsp&nbsp&nbsp Das lied von der Erde is an example of European musical Orientalism. The text of the six songs came from an anthology of poems , The Chinese Flute, collected by a young German poet Hans Bethge. Virginia Symphony's musical director described what Mahler achieved in a recent issue of Port Folio Weekly. "Choosing to set Chinese poems and finding them together with Eastern pentatonic harmonies, Mahler . . . produces a work of great profundity, in which human life and death are presented as transit stages in the ever renewing process of the earth . . ."
&nbsp&nbsp&nbsp&nbsp&nbsp The first of the six songs which make up this work titled Symphony for contralto, tenor and large orchestra opens with a torrent of orchestral sound that threatens to overwhelm the singer at any moment. Mr. Truhitte proved his vocal power as Siegmund in Die Walküre last season with Virginia Opera, but this song, The Drinking Song of Earth's Sorrow, with its yearning intensity is a major challenge. Is it Maher's way of expressing his feeling of being overwhelmed by his young daughter's death and his own failing heart?
&nbsp&nbsp&nbsp&nbsp&nbsp A singer friend suggested that Mahler may have revised the piece had he lived to hear it performed. He died six months before the premier. But I wonder. Fate and human life are not predictable. We are often overwhelmed and we handle it as well as we can. Mahler brought a deeply lyrical pathos to soothe our hearts.
&nbsp&nbsp&nbsp&nbsp&nbsp The second song, The Lonely One in Autumn, with its heart weariness and gentle but bitter tears, is given to Ms. Redmon . Her voice was powerful with a lovely, even tone and her interpretation transparent. I found her holding the score in her hands a barrier to the usual communication between singer and this listener but I also learned that it is the protocol for orchestral performance because of the formality of the occasion.
&nbsp&nbsp&nbsp&nbsp&nbsp The singers take turn about. Of Youth, with its text that paints a serene scene of friends in an oriental pavilion set in a lovely and orderly garden, is sung by the tenor. Beautiful, orderly singing flowed out. This is followed by Of Beauty where the female voice caresses lovely music which continues until the text describes horsemen riding into the scene. Suddenly orchestral intensity overwhelms what had been a serene reflection on beauty. But they pass and her reverie turns to remembering the handsome horsemen with longing.
&nbsp&nbsp&nbsp&nbsp&nbsp The Drunkard in Spring, with its world weariness and intensity forged by experience, is quite a lot to demand from a young singer. With experience this fine tenor will achieve this depth of interpretation and I want to be there in the audience when he does. These five songs make up about half of this one-hour piece.
&nbsp&nbsp&nbsp&nbsp&nbsp Though much of it is instrumental, the last song, The Farewell, makes up the remainder of the piece. Ms. Redmon used her strong, lovely voice to give us a rich experience of the text on mankind's contact with the earth, its beauty and at last, peaceful rest. We die but spring comes again, the earth is renewed once and ever again. Ms. Redmon wore a plain but elegant floor-length dress. She told us her goal was to serve the music, not to draw attention to herself!
&nbsp&nbsp&nbsp&nbsp&nbsp I had never heard a live performance of Das Lied and recordings vary in balance between the voices and the orchestra. On most recordings the orchestra at times overrides the voice as in DG 413459-2: Berliner Philharmoniker with Carlo Maria Giulini conducting Brigitte Fassbaender, alto and Francisco Araiza, tenor. This seems natural.
&nbsp&nbsp&nbsp&nbsp&nbsp There is a live recording with James Levine conducting the Berliner Philharmoniker with soprano Jessye Norman and tenor Siegfried Jerusalem (DG 948-2). Here, Mr. Levine restrains the orchestra and emphasizes the rich variety of colors and that allows the voices to be heard. This is my favorite recording of this work.

Redmon & Woodward at Virginia Wesleyan
&nbsp&nbsp&nbsp&nbsp&nbsp So well-known and loved in Tidewater are mezzo-soprano Robynne Redmon and pianist Charles Woodward that the title of their wonderful program of Christmas music needed no embellishment. On December 12, 2005, though suffering from a cold, our singer thrilled her audience with a warm and wonderful recital of seasonal favorites with support and excellent playing by Mr. Woodward.
&nbsp&nbsp&nbsp&nbsp&nbsp To open, the duo burst forth with The Most Wonderful Time of the Year by Pola and Wyle, arranged by Luke Duane. Ms. Redmon encouraged her audience to let go of holiday stress, relax and let the music take us away. From G.F. Handel's Messiah she sang Behold, A Virgin Shall Conceive and O Thou That Tellest Good Tidings to Zion; when she sang "Get thee up into a high mountain," the "mountain" floated beautifully up to where we sat. These were followed by Et Exultavit from J.S. Bach's Magnificat and Geistliches Wie by Johannes Brahms. I was moved to tears by the beauty of the music and of the voice.
&nbsp&nbsp&nbsp&nbsp&nbsp There were traditional English and German carols, and a French carol from Provence, all in arrangements that offered us the maximum enjoyment of the voice and piano. Sing Joy! from England created a mood for welcoming winter. The program ended with Let it Snow, The Christmas Song, Winter Wonderland, I'll Be Home for Christmas, We Wish You a Merry Christmas and White Christmas as an encore.
&nbsp&nbsp&nbsp&nbsp&nbsp This was a dream come true Christmas recital and I hope you were there to hear it. Certainly many of Tidewater's finest professional vocalists and instrumentalists were in the audience to enjoy and honor this duo.
&nbsp&nbsp&nbsp&nbsp&nbsp To a friend who was feeling in need of some good, live Christmas music, Steve wrote: "Did Robynne Redmon satisfy your need for Christmas music? She did mine. I've never heard those hymns and Christmas songs so well sung in a live recital by anyone else. She really commands the stage and has superb bearing as well as a voice I love. It was satisfying for me since I especially like mezzo voices and violas."
Robynne Redmon Sings Carmen in Suffolk
&nbsp&nbsp&nbsp&nbsp&nbsp The Todi Music Fest of Portsmouth, in its fifth season, has expanded to present programs in surrounding Hampton Roads cities. A newly refurbished hall in downtown, Suffolk's Center for Cultural Arts was the venue for The Tragedy of Carmen, an adaptation by Peter Brook, a famous English theatre director, of the Bizét opera.
&nbsp&nbsp&nbsp&nbsp&nbsp The high quality of the singing was what this evening was all about for me. Mezzo-soprano Robynne Redmon's creation of Carmen was completely believable. Even though the production was highly stylized, I was totally charmed by her flirting with Don José and found myself laughing quietly for the joy of it. Tenor Roy Cornelius Smith as José sang with power, nuance and a ringing tone.
&nbsp&nbsp&nbsp&nbsp&nbsp I will not repeat what was said in Lee Teply's insightful Virginian Pilot review but offer some background information I have gleaned from the cover story from the November 1983 Opera News Magazine. Brook's picture is on the cover and he discusses the details of his production.
&nbsp&nbsp&nbsp&nbsp&nbsp With a cast of only six singers and a small chamber orchestra, this was a lean, clinical examination of a tragedy. In Bizét's original there is a sense of danger created, a fear of what is to come for these young lovers, but not here. Their plight is narrated but not dramatized. From the beginning we are entertained by our favorite arias in French while we are told the story in English dialogue and supertitles through to Carmen's inevitable death. The production is less than ninety minutes and played without intermission.
&nbsp&nbsp&nbsp&nbsp&nbsp This opera "lite," less expensive to mount and designed to appeal to a musical theatre audience, came to life in 1981 in Paris at a decrepit old theatre on a stage covered with dirt. Peter Brook brought his "musical and dramatic fireworks" to Lincoln Center in 1983 with an orchestra of fifteen and a return to the original gritty tale of Prosper Merimée's 1845 book. It won a Tony Award for musical theatre.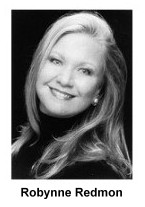 &nbsp&nbsp&nbsp&nbsp&nbsp Accompanied by the overture, and played in a circle of light with the rest of the almost bare stage in shadow, the opening is a mime of the first meeting of Carmen and Don José where she flirts with him and seductively tosses a rose on the ground, forcing the naive soldier to kneel to pick it up. Micaëla, who does not appear in the book, is played by Janinah Burnett, who sings like an angel. She is a peasant girl from Don José's home town and comes to bring him money and news from his mama. In Brooks' Carmen Micaëla is the first to sing and the scene eventually ends in a cat fight between her and Carmen - unthinkable in the opera. In the opera, the demure Micaëla, the girl next door, is contrasted with the wild, passionate Carmen and her erotic allure. But that moral contrast is lost in Brooks' rewrite. These characters are puppets manipulated by fate, having no choice in what unfolds.
&nbsp&nbsp&nbsp&nbsp&nbsp An added element from the book was Carmen's gypsy husband Garcia, mimed by Ricardo Meléndez, who was also fight director and choreographer for the production. Garcia is a character in the book. Here he comes into the story to interrupt Don José and Carmen's romance in full flower. Improbably, Don José kills him in a knife fight.
&nbsp&nbsp&nbsp&nbsp&nbsp Escamillo, the current favorite bullfighter and Carmen's other love interest, knows how to flirt with Carmen without commitment. In the final scene of the last act of the opera, as in this play, Carmen, outside the bullring where she's come to see him fight, shares a tense and highly emotionally charged encounter with Don José. In the middle of this, for no apparent reason, Escamillo is carried across the stage on a stretcher, interrupting the dramatic flow. Jeff Morrissey's woody bass voice and his agile stage physicality (fancy cape work) was powerful in creating his character. Terry Jernigan as the Army captain Zuniga and Paul Danaher a Lillas Pastia the innkeeper rounded out a most excellent cast.
&nbsp&nbsp&nbsp&nbsp&nbsp Peter Brook emphasizes the drama over the music. When the brassy prelude to the bullfight (March of the Toreadors) is played over loudspeakers in full orchestration, it was jarring to hear. Its abrupt end followed by a prominent piano accompanying the final death scene only reminded us of the richness that Brook had stripped away. Like so much entertainment today, his focus on action ignoring motivation and human emotional elements left us with an empty feeling rather than the catharsis of great art.
&nbsp&nbsp&nbsp&nbsp&nbsp The Suffolk performance is a good but limited introduction to the grandeur of the original Bizét opera. Fortunately for those of us who want to plunge into the depths of this drama, Virginia Opera opens the new season with Carmen.
Back to Robynne Redmon